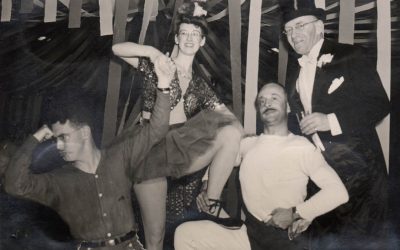 A number of people over the years have done impersonations of the inimitable Hans Halberstadt and they range wide in both style and substance.  Charlie Selberg knew Hans well and would often quote him during fencing lectures or footwork drills. 
read more
SHARE YOUR
STORY
Have something to share or add? Our goal is to capture the stories we know are out there. Plus photos, videos, home movies, posters—you name it. All this material helps preserve the stories of West Coast fencing.
Want to know when we publish a story? Or release a new documentary? Sign up for our email list and we'll keep you posted.
[/db_pb_signup]