Yes, I know it's a title stolen from the Counting Crows first album, but I was just perusing backwards through my website and realized I haven't posted since August.  More than a few things have happened since then and not many of them have to do with fencing history.  I'll say up front that I'm sick of my desk and computer.  I still spend long parts of my day here, but motivation to string my thoughts together in a coherent way have been sparse.  And really, it's not motivation.  Archivey things continue to happen and new material has come my way that I really need – and want – to write about.  In my case, it feels more like a lack of focus.  I shudder to imagine what my situation would be if writing was a factor in my survival,  Fortunately for me and mine, it is decidedly not.  But cutting through my own mental fog to get working on weekly posts again has been challenging.  This is my third try at putting an update together and I'm determined to make it to the end this time.  We'll see where it goes.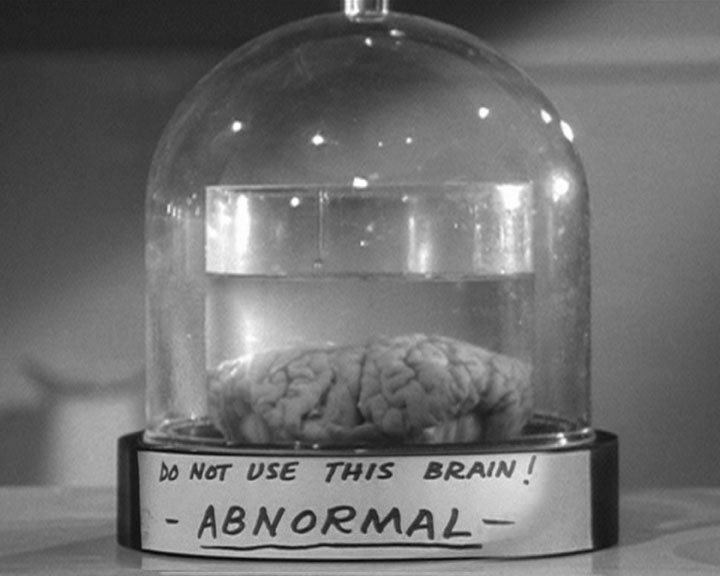 A recent photo of my thinking device.
To encapsulate everything that's happened in the world since August is not, thank goodness, a necessity.  However, a few things have stood out that bear mentioning.  Like every other sports facility and gym, my fencing club, West Berkeley, has been shuttered for indoor activity, barring a few fits and starts when it looked like the pandemic was slowing.  Fortunately, we've got a decent sized (for Berkeley) parking lot that has been populated with a couple of rubber mats to allow for some outdoorsy lessoning.  Also of recent memory were the fires that raged through the Santa Cruz mountains and threatened my brother's house in Ben Lomond.  That was only about 15 miles via straight line from my place.  Fortunately – for us – the wind took the blaze south and west, so it never was an imminent threat to my own home.  (My brother, his wife, cats and home all made it through safely after a week or more of evacuation, though so many did not fare as fortunately).   For safety's sake, I took a couple carloads of bins over to the club during the height of fire season, figuring that if an emergency hit our neighborhood (we're not far from large swaths of open grassland and regional parks), I would not want to have to make a choice between fencing memorabilia and family heirlooms at a moment's notice.  In all honesty, my usually-terribly-patient-with-my-fencing-history-habit spouse made it clear that such a choice would not be left up to me.  Hence, two trips to the club to stash bins in an out of the way corner.  The club, being in the middle of town, is under much less threat of a raging fire than my place in the foothills up above The Bay.  Not that anywhere in the state seems as safe as it once did.  Entire neighborhoods in Santa Rosa burned in 2017.  Feeling immune from fires in California is no longer a viable mindset.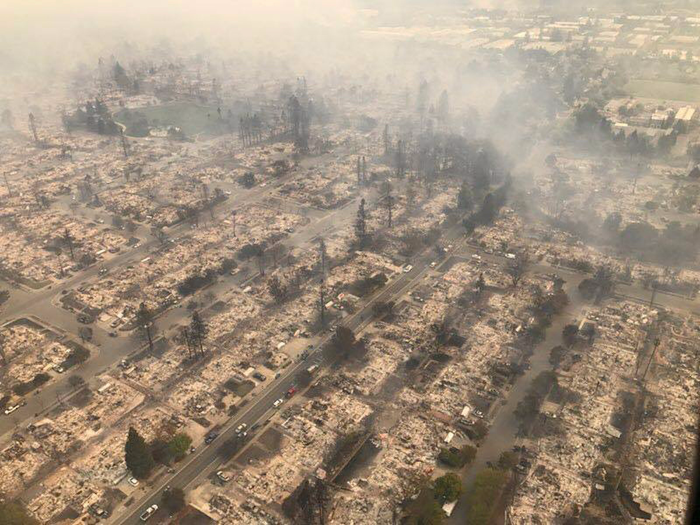 This is a neighborhood in Santa Rosa, CA, after the Tubbs fire in 2017.  Apart from being burned to the ground, it's a normal suburban neighborhood.  If USA Fencing's President, Peter Burchard, who coaches in Santa Rosa at North Bay Fencing Academy, had been on the roof of his club during the fire, he could have thrown a rock into the flames.  It was that close.  The fire was contained just a couple of buildings away.  Is anyone safe in this state?
Let's see, what other regions of hell were visited upon us in the past few months?  Do I even need to mention all the ways that 2020 and the first week of 2021 were an unholy mess?  I don't believe I do.  Let's talk about more pleasant occurrences.
First off, how about some self-promotion?  My second documentary feature to come out of all this Archive work has found much greater success in the world of film festivals than the first film.  Stro: The Michael D'Asaro Story has been accepted into 17 festivals, last I counted.  Co-Director, Co-Producer and Editor (and webmaster here) Greg Lynch and I were finalists in three of them and won two others in the Best Documentary Feature category.  It isn't yet available for general viewing as we await word from the last of the festivals we submitted to, but after that's wrapped up we'll find a way to push it out to anyone who might want to watch it.  The first feature, The Last Captain, is now on YouTube, viewable anytime for free.  BYO popcorn. (Heck, you can go watch it right now, right here!)
This is the latest version of our movie poster alongside the festival laurels we've collected to date.  I think this is actually one short of the grand total.  We're pretty happy.
There have been a number of Archive additions, too.
Round about August of the past year I was emailing back and forth with a couple of former Cal State Fullerton fencers, Bruce Jugan and Mark McCaslin, and received a stash of photos and news articles about the Fullerton program and their college coach, Les Bleamaster.  Les was a pentathlete and Olympian on the US epee team for the 1964 Tokyo Olympiad prior to coaching at Fullerton for a number of years.  Some great fencers came out of that program besides Bruce and Mark, including Sue (McCourt) Badders, member of the 1984 Olympic team.  Les also sent me some excellent documentation about his competitive and coaching careers that will help me in putting together a nice story for this site – and I also need to add him to my 'Masters/Coaches" section.
1964 US Olympic team member on the epee squad and long-time coach, Les Bleamaster.
In past articles I've mentioned acquiring several boxes of records for the Southern California collegiate league that had been kept by Jo Redmon, retired coach at Cal State University Long Beach.  They had been safely stored at Gryphon Fencing down in SoCal and I made arrangements to pick them up during a sojourn through the southland that netted me a number of terrific additions to the Archive collection.  Well, Jo has now added another round of memorabilia from her years at CSULB, including some scrapbooks full of photos and news articles spanning all the years of her tenure as coach.  Great stuff and material enough to keep me occupied for some time, I'm certain.  I also need to add Jo to my 'Masters/Coaches' section, as well!  More work ahead!  That's a good thing.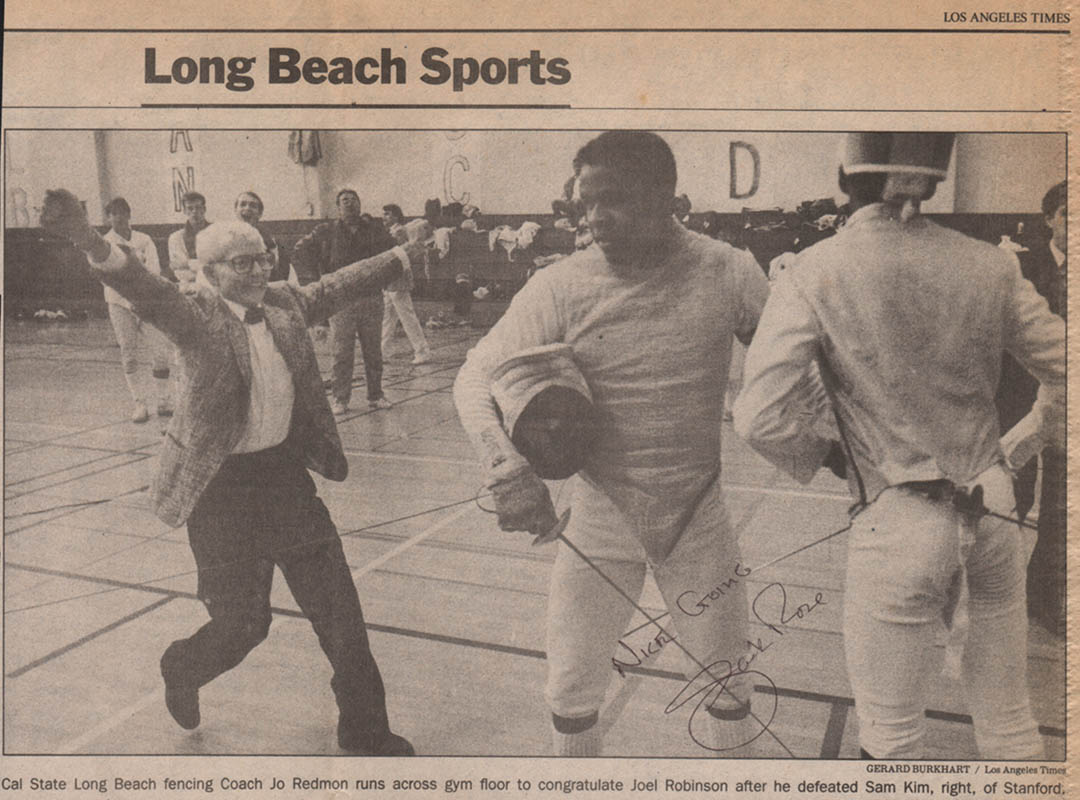 Jo Redmon founded the fencing program at Cal State University Long Beach in 1964 and taught three decades worth of students.  She is also a member of the CSULB Athletics Hall of Fame.
Socially distanced experiences can be challenging, but Lisa Posthumus, second generation fencing coach at Stanford, was kind enough to meet me near her campus home base for a coffee and a handoff of some memorabilia related to her greatly missed mom, Sherry.  (Hey, there's two more for the 'Masters/Coaches' section!)  I knew Sherry almost from the time I started fencing in 1977 and she had an enormously important impact on fencing in the Central Cal division for decades.  As a competitor, she was great fun to watch, and as a coach at Stanford she helped build the program into a National powerhouse.  I also watched Lisa and her sister Jenny grow up to be terrific fencers and outstanding humans.  They were among the first generation of youngsters that built The Fencing Center in San José from its inception in 1981 and both found great success in the sport.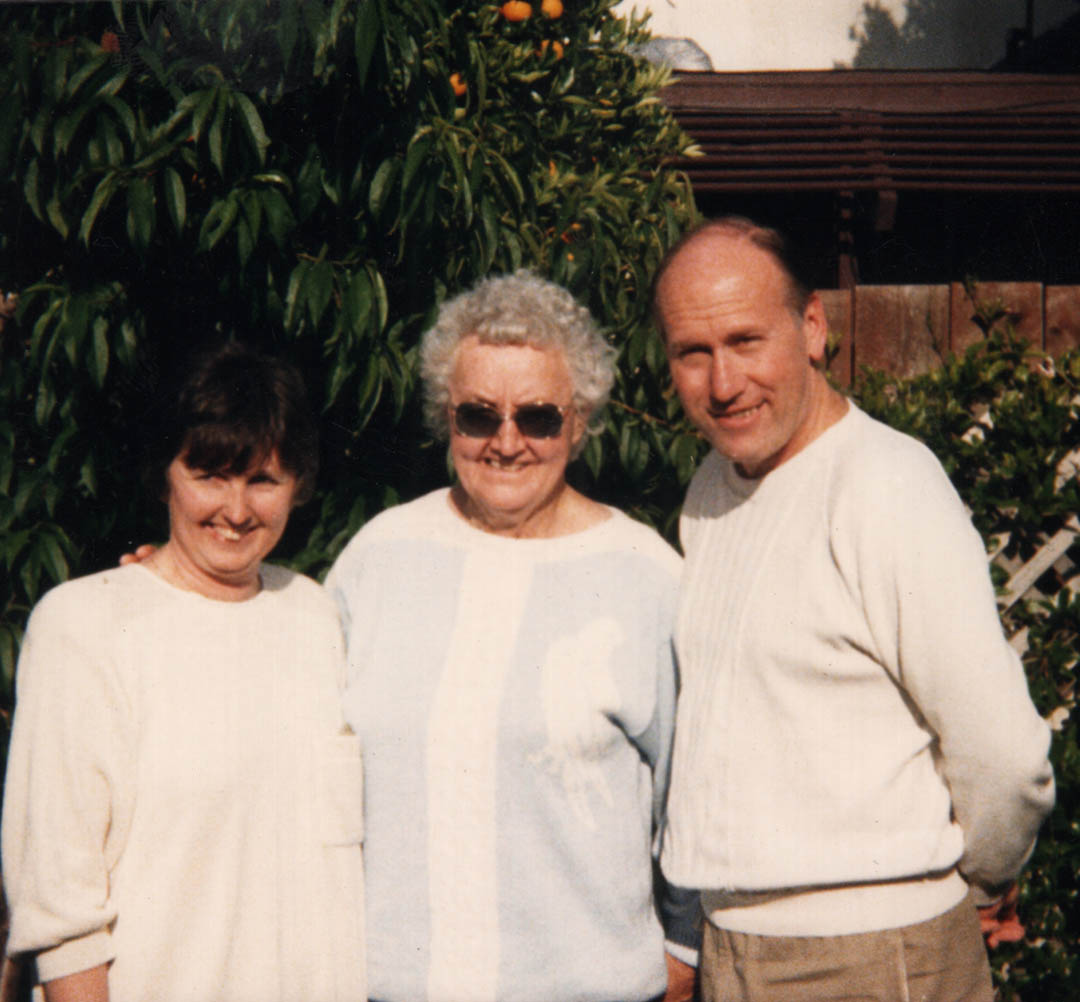 Terrific photo of Sherry Posthumus, her husband Don, and in between them is the great Maxine Mitchell.
Jeez, what else?  I've picked up some great items off Ebay and other 'Spend your money here!' websites that I frequent, some with assistance from friends that have spotted things I've missed.  Recently acquired treasures include a tiny photo of 1932 Olympic Gold Medalist Ellen Preis and her coach Minna Werdnik from a vendor of postcards & photographs out of Germany.  It was listed as a photo of Helene Mayer, but wasn't.  Also picked up two autographed photos of Bela and Joanna de Tuscan from 1945, three photos of LAAC coach Jean Heremans instructing Lana Turner for an upcoming movie role, and another of Heremans teaching June Allyson.
Jean Heremans instructs June Allyson for her role as Constance in the 1948 film version of The Three Musketeers that also starred Gene Kelly, Lana Turner, and Vincent Price as Cardinal Richelieu.  Heremans also took on a role as a Cardinal's Guard in the film.
Three terrific pieces are currently on their way via UPS from San Francisco that I'll write up after they arrive; two medals and a painting that I bought through online marketplace Ruby Lane, thanks to an assist from second generation Halberstadt fencer Elizabeth Carman.  There's some intriguing historical tidbits about those items.  Another recent acquisition, and one of the coolest things I've ever had come my way, is an audio file from a 1943 Christmas party recording that includes the voices of Hans Halberstadt and Helene Mayer!  I'd never heard either of their voices before and now I've heard both!  Super cool and it's probably the story I'm most anxious to write about.  Just waiting on a couple of things for that one.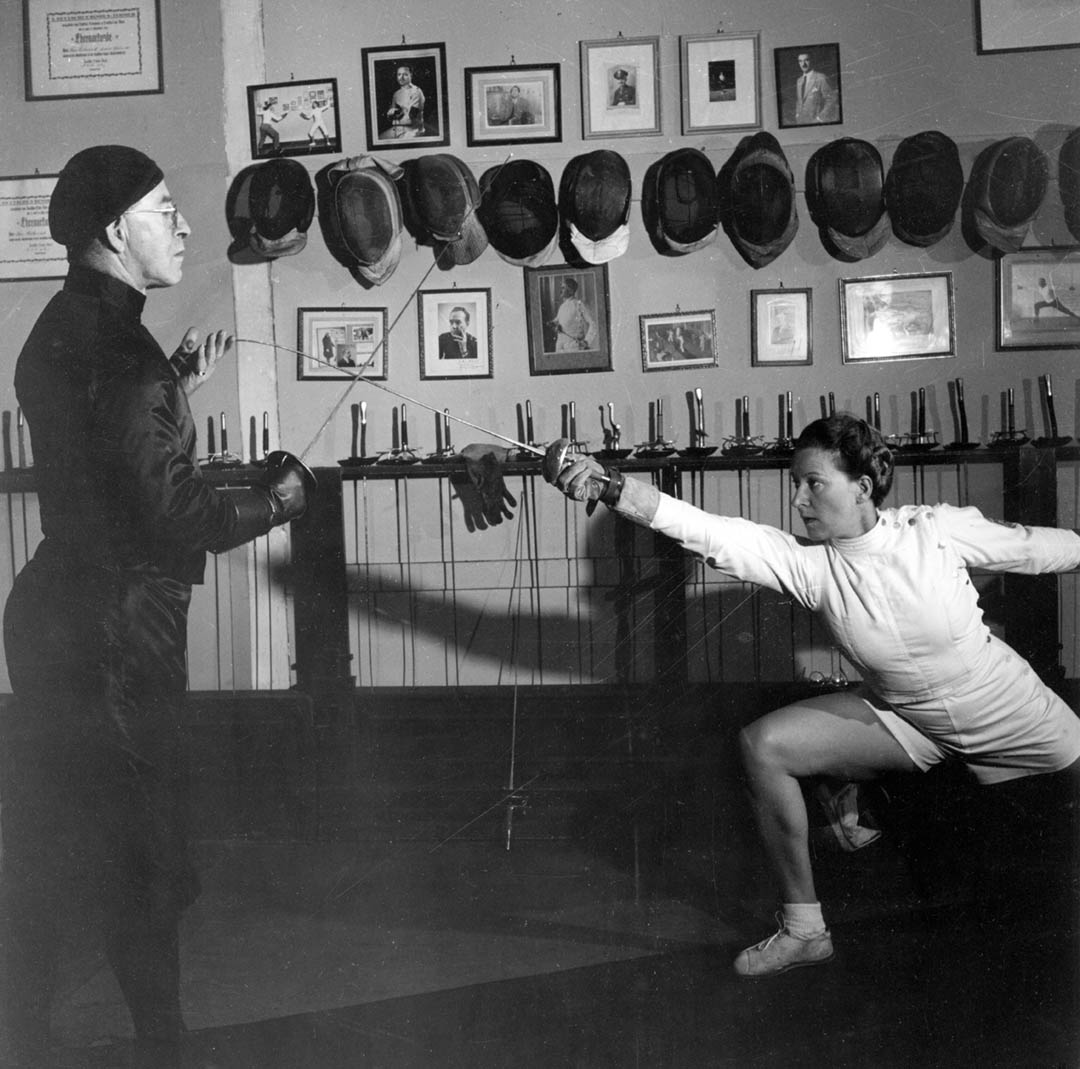 One of the many fantastic photos that came to the Archive thanks to Kristen Harber, who photographed Helene Mayer's personal scrapbooks during a visit with Demi Huddleson, who had them in her care.  Here, Hans Halberstadt takes one to the chest from Helene Mayer.  Every time I look at a photo of the original Halberstadt club interior and see all the framed images on the walls, I do a mental inventory of the pictures that are no longer there and wonder whatever happened to the missing ones.  Up above the masks, the second portrait from the left of the seated man?  No idea who that is.  Wish I did.
Another Big Ticket item was a connection established through a suggestion fencing master Jim Ciaramitaro made to a former student.  Jim teaches up in Salem, Oregon.  His former student, Megan Cohen, is in a Masters program for Archival Studies at the University of British Columbia and she reached out to me to offer assistance to the Archive.  We've now had several conversations about professional standards for organizing and recording collection material, and her insight and suggestions have been incredibly helpful.  I'm slowly beginning to plot how to better document what is in the Archive collection and everything that I know about every piece.  Lots of work, but extremely important.  Along side that, I'm developing a better tracking system so that I'll also know where everything is.  I won't deny that I have had moments of panic upon suddenly realizing that I can't remember the precise location of a specific item in the Archive collection.  After all, I have things stored in 7 different locations right now.  It's not ideal.  A reliable tracking system is needed to get my panic attacks down to a manageable weekly number.  Megan's advice and assistance has been of tremendous value, steering me in the right direction for long-term preservation.  Thanks Megan!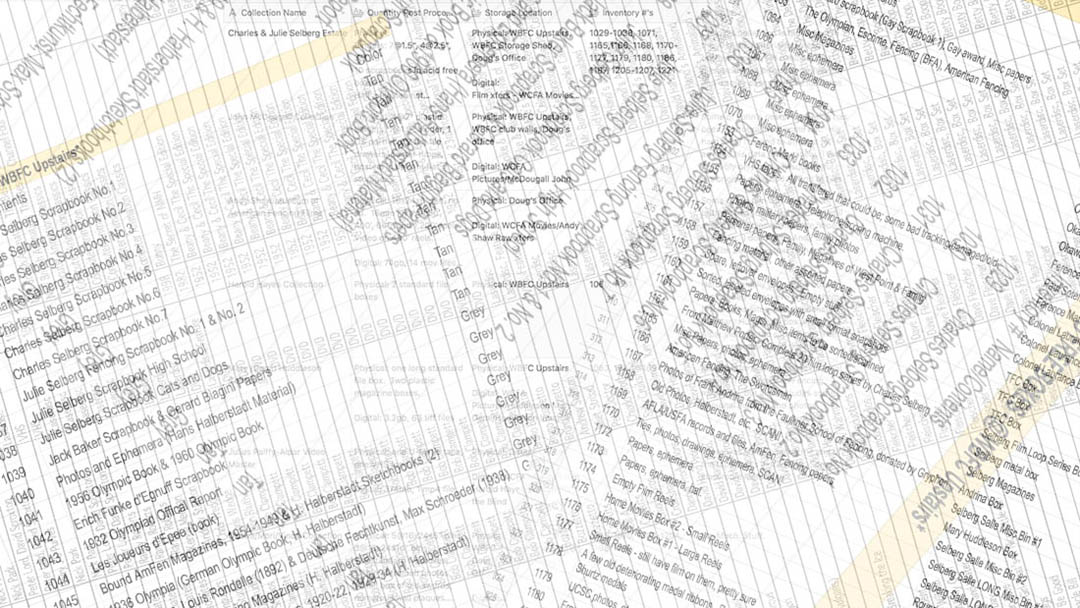 Another view inside my thinking device.  This enlargement shows very clearly the inner workings of my brainial synapses and how I oh-so-efficiently track Excel spreadsheets, Google docs and Airtable databases.  Wheee!
Ok, so that's most of what has been percolating around here since August, I think.  I hope all of you out there are keeping fit, balancing your sanity as well as possible, and standing strong against the forces of evil in whatever form they take in your neighborhood.
For me?  Lots of fun subjects on my to-do list.  I'd better get to it.  Catch you later.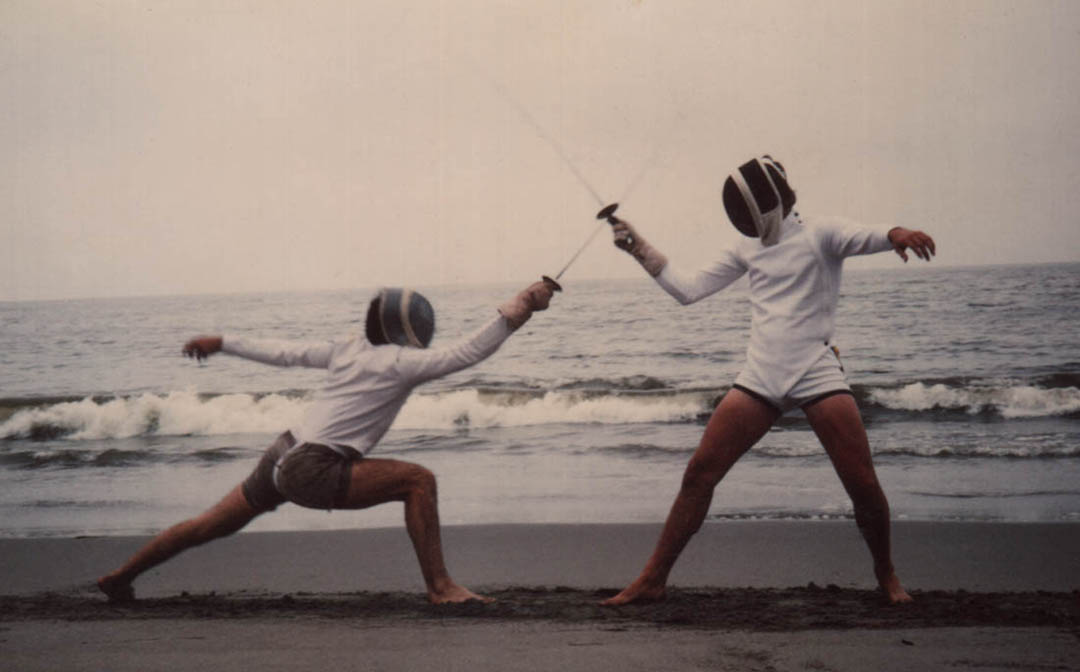 Long ago days at the beach when fencers only had to wear one mask.  UCSC fencer Jonathan Holtz on the left is parried by Cabrillo College fencer Noel Hankla at Seascape beach on the Monterey Bay, 1979.