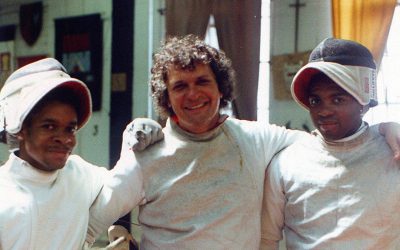 Carl Borack was something of an enigma to me when I first encountered him in 1979.  By that time, he had traveled the world, won the US Nationals (foil), been on an Olympic team and produced his first feature film in Hollywood.
read more
SHARE YOUR
STORY
Have something to share or add? Our goal is to capture the stories we know are out there. Plus photos, videos, home movies, posters—you name it. All this material helps preserve the stories of West Coast fencing.
Want to know when we publish a story? Or release a new documentary? Sign up for our email list and we'll keep you posted.
[/db_pb_signup]