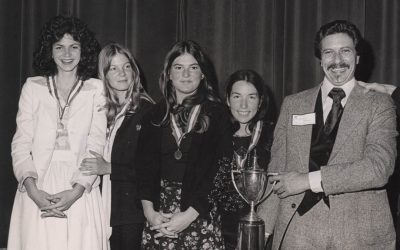 The last article I wrote, which featured Michael D'Asaro's time in San Antonio and the Army, got me thinking about one of the reasons I decided to attend San Jose State to train with him.  That reason was the awesome strength of his Women's foil program. 
read more
SHARE YOUR
STORY
Have something to share or add? Our goal is to capture the stories we know are out there. Plus photos, videos, home movies, posters—you name it. All this material helps preserve the stories of West Coast fencing.
Want to know when we publish a story? Or release a new documentary? Sign up for our email list and we'll keep you posted.
[/db_pb_signup]