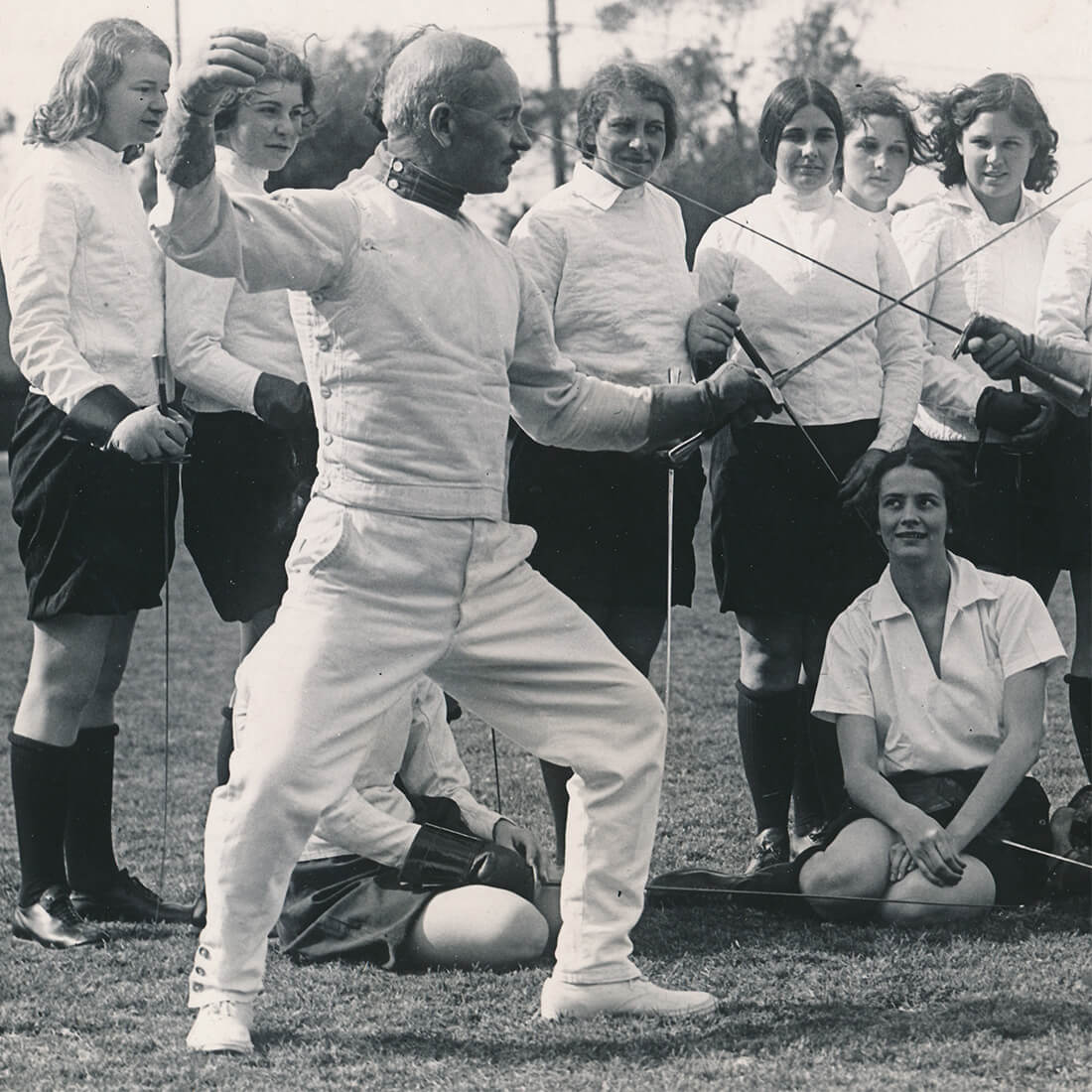 Henri Uyttenhove
Belgian-born fencing master Henri Uyttenhove first trained at, and then assumed the directorship of, the Belgian Normal School for Fencing. He ran that program for two years before emigrating to the United States and settling in Pasadena, CA. Over his many years in Southern California, he taught at the Los Angeles Athletic Club, the Pasadena Athletic Club, his own private studio in Pasadena, the Hollywood Athletic Club, USC and UCLA.
An exceptional coach, he trained a great number of Pacific Coast champions and Olympians, including Ralph Faulkner, Andrew Boyd, Fred Linkmeyer and Edward Carfagno.
READ MORE...
In addition, beginning in 1916, he was the first fencing master credited as a fight choreographer in the Hollywood motion picture business.Douglas Fairbanks, Sr., a student of Uyttenhove, hired him as fight director for his famous swashbucklers including "The Three Musketeers" and "The Mark of Zorro".
I'm not sure of the original source for the story, but it goes like this.  In the early days of the AFLA, precursor to today's USA Fencing, the East Coast was in charge.
read more
SHARE YOUR
STORY
Have something to share or add? Our goal is to capture the stories we know are out there. Plus photos, videos, home movies, posters—you name it. All this material helps preserve the stories of West Coast fencing.
Want to know when we publish a story? Or release a new documentary? Sign up for our email list and we'll keep you posted.
[/db_pb_signup]