1978 US National Championship Women's Foil trophy sword.  Presented to the winner, Gay D'Asaro.  I don't know if the Aldo Nadi Memorial was a commonly used name for the US women's foil title or if this was unique to 1978.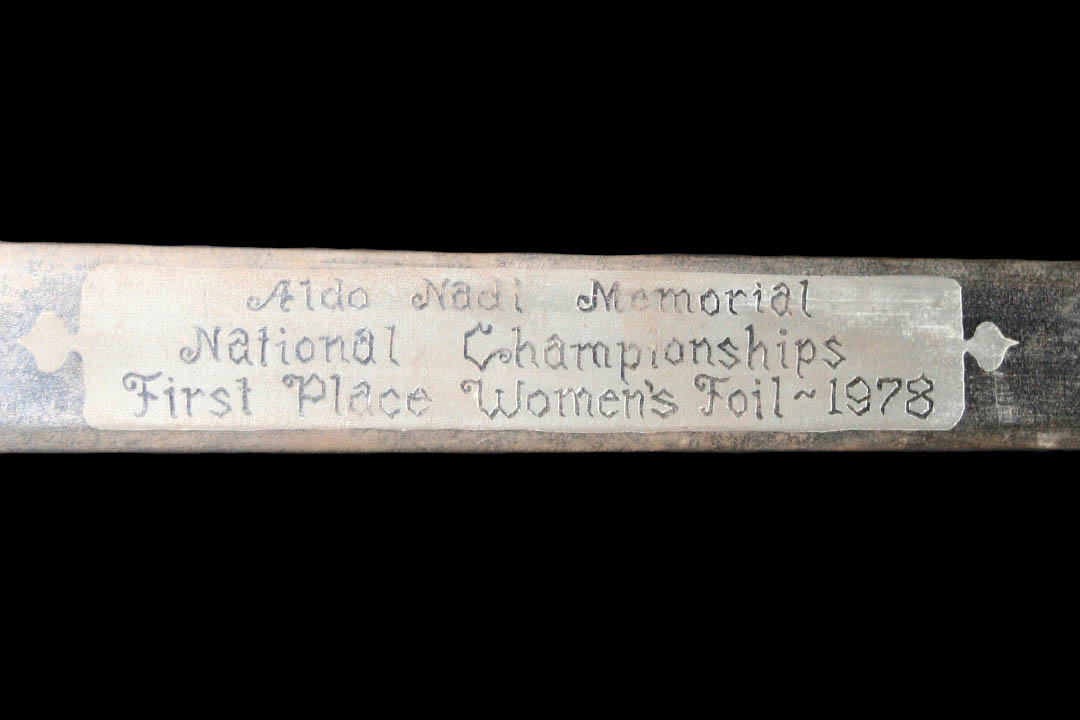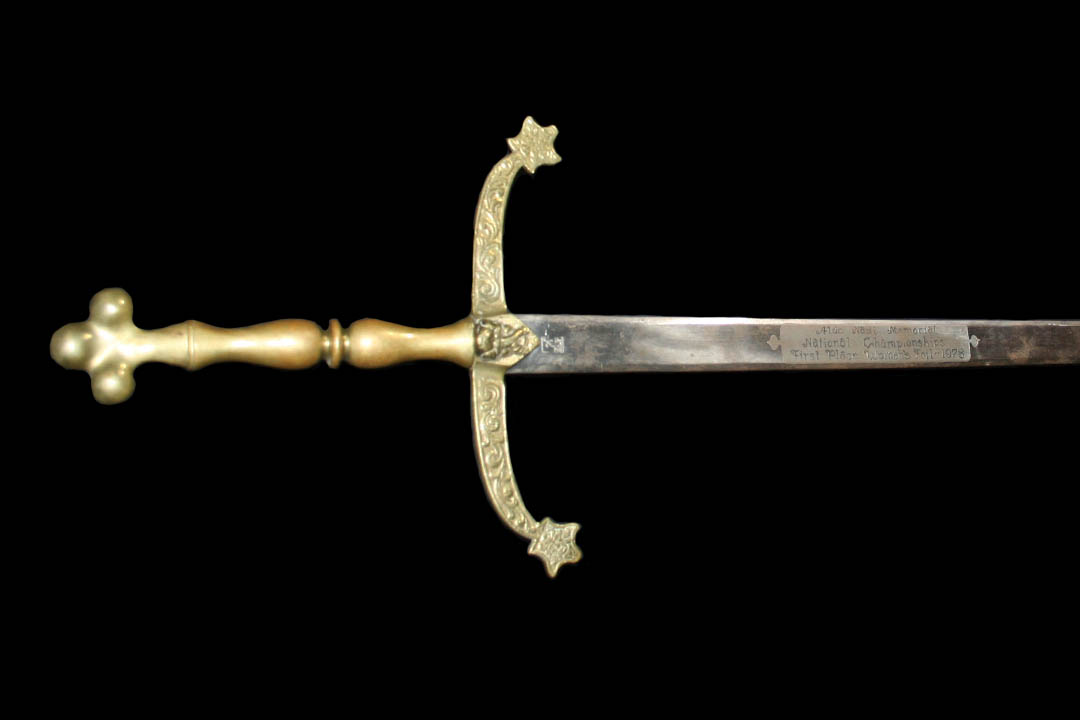 The overall length if 4′ 3.25″ and it weighs approximately 4 lbs, 12 oz.  It's a beast.  Interestingly, it's also a Kolombatovich.  Oscar Kolombatovich ran a replica weapon company for many years and produced some beautiful pieces.  Here is a page from his catalog that shows this exact piece, followed by a close up that shows basically the same view as the catalog drawing.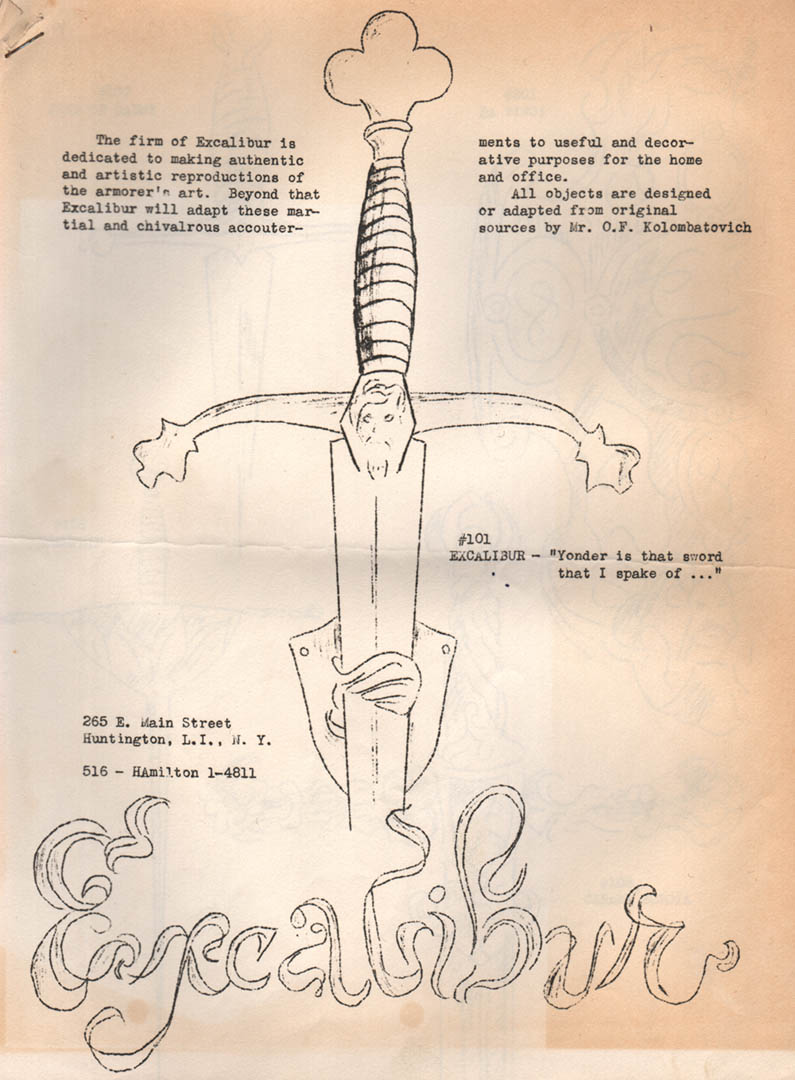 I hadn't noticed that this was a Kolombatovich until I was reviewing the photographs and saw this one showing the Excalibur logo on the blade.  Oscar's pieces were manufactured in Spain.