Dateline: February, 2014.  My afternoon with Delmar Calvert, French-trained fencing master, winner of the French Croix de Guerre, former member of the Foreign Legion, and all around nice guy, was a wonderful experience and we've finally found a nice bit of the interview to put forth on the web.
I just finished watching the latest Cuba tournament on the live stream on YouTube, so this is an appropriate post-weekend bit, as he discusses his experience in Cuba.  Here's a picture of the 1969 group of Americans at the World Championships: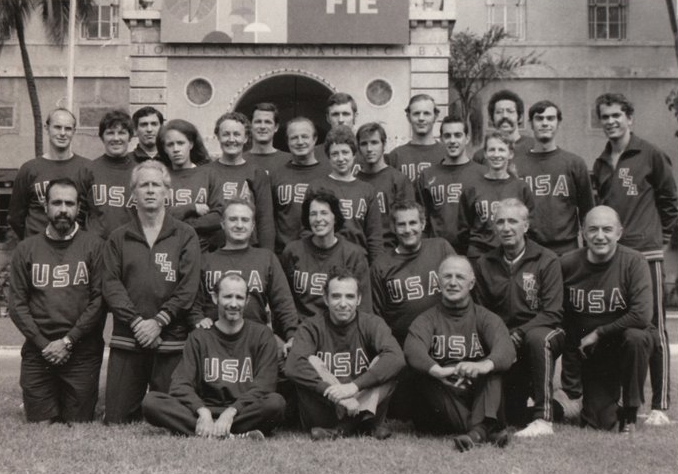 Delmar Calvert, kneeling, 2nd from left.  Many other familiar faces tucked in here, as well.
And, since I have it handy, here's the poster from the event:
A reproduction I picked up years ago.  I love this graphic look.  I wonder if the designer took a photo of famous Cuban fencer Ramon Fonst to work from for the design?  Seems possible, at least.
But hey, if you're going to have the World Championships, why stop at a single poster design?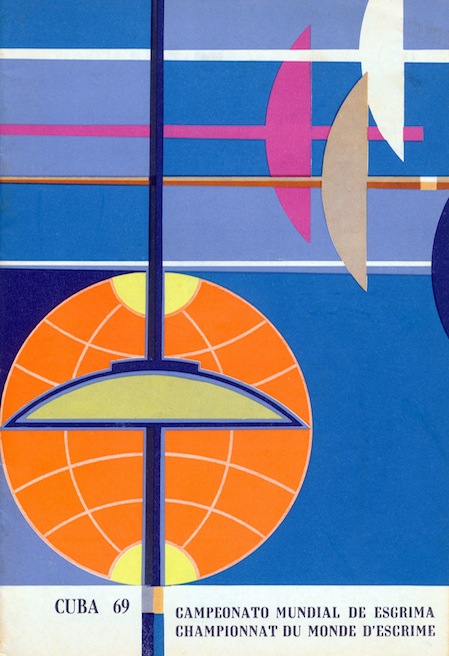 Sweet.
Still, I wasn't there and Delmar was.  Let's hear from him!