Any trip to visit Charles Selberg would hardly have been considered a success without his regaling his visitor with some grand story.  The subject of the story would often not offer the audience the associated grandeur, but rather the presentation of the tale – and the teller, himself.  Charlie was a grand teller of tales, par excellence, a raconteur, able to exaggerate in grandiose fashion to better relate the story.
One of his favorite subjects was Hans Halberstadt, and one of his favorite Halberstadt stories was about the Zeppelin Sabre.
Charlie as Viking, holding the Zeppelin Sabre.
Today, we can take you back to hear the story for yourself, in multiple incarnations, in our latest edition of "Tales from the Archives".
For any of you who may not know much the history of the great airships of the 1920's and '30's, below is a picture of the Graf Zeppelin in action – that is, floating along nicely.  Sadly, their heyday was short-lived due to a number of disasters, including the wreck of the USS Akron, which claimed the life of the great American fencer Lt. George Calnan.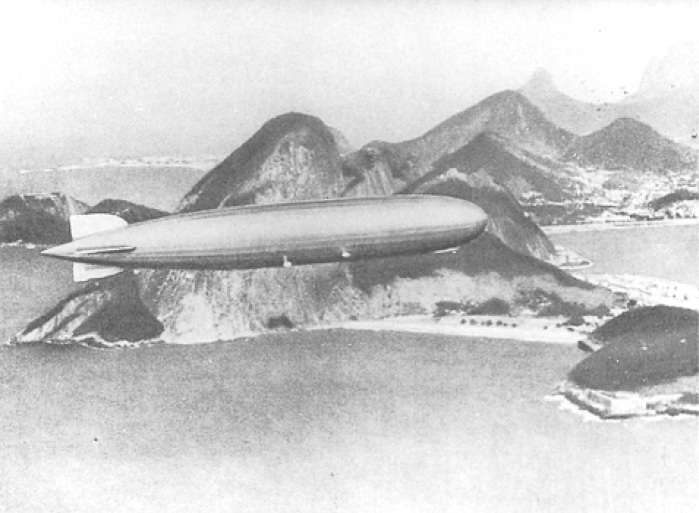 The Graf Zeppelin in action!
For the George Calnan story, why not visit Andy Shaw's terrific Museum of American Fencing website?