A bit of a double meaning here.  Just a quick update for the website today, as it's a busy week in the land of the West Coast.  The San Jose World Cup Men's Foil event is taking place as I write this, so the weekend will be a busy time of avidly watching the world's finest duke it out in the land of my collegiate alma mater.
But since we're talking stars, let's roll out an unquestionable Hollywood Star: Natalie Wood.  The following images are from a Japanese magazine, undated, but likely from the early/mid 1960's.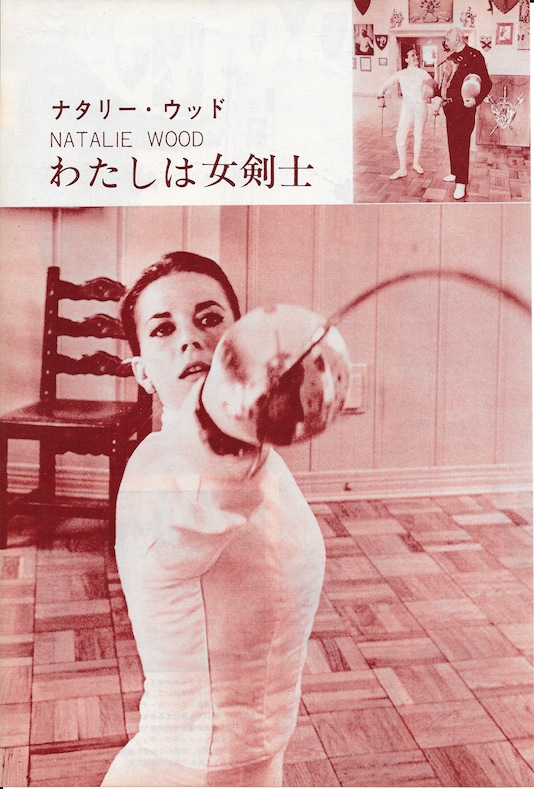 In the upper right, Natalie chats with Joseph Vince, and as you can see from the background, it's in the Joseph Vince Studio, as related in our last story: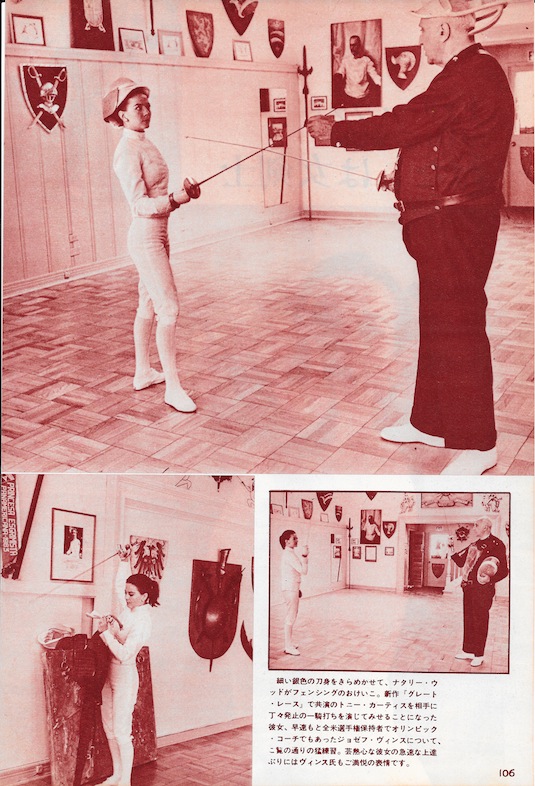 In the second image we see more clearly some of the wall décor that graced the Vince salle, while Vince shows some of the finer points of foil work.  If you're wondering what this was all for, check out the classic film "The Great Race" to see both Natalie and Tony Curtis showing off their fencing skills.  The two of them, and also Ross Martin, who also waves a sword around in the film, all took instruction for the film's swordplay from Vince.
Some more great shots of the lovely Natalie Wood practicing for the camera.  But if I may say so, she was not a tall woman.   If you look at the relative size of her and Vince, especially in the second image above, either Joseph Vince was of a size with Andre the Giant or Natalie Wood was a tiny little thing.  I'm going with her = tiny.
Ok, like I said, just a short one this week.  Back to my camera downloads to be ready to shoot photos tomorrow!