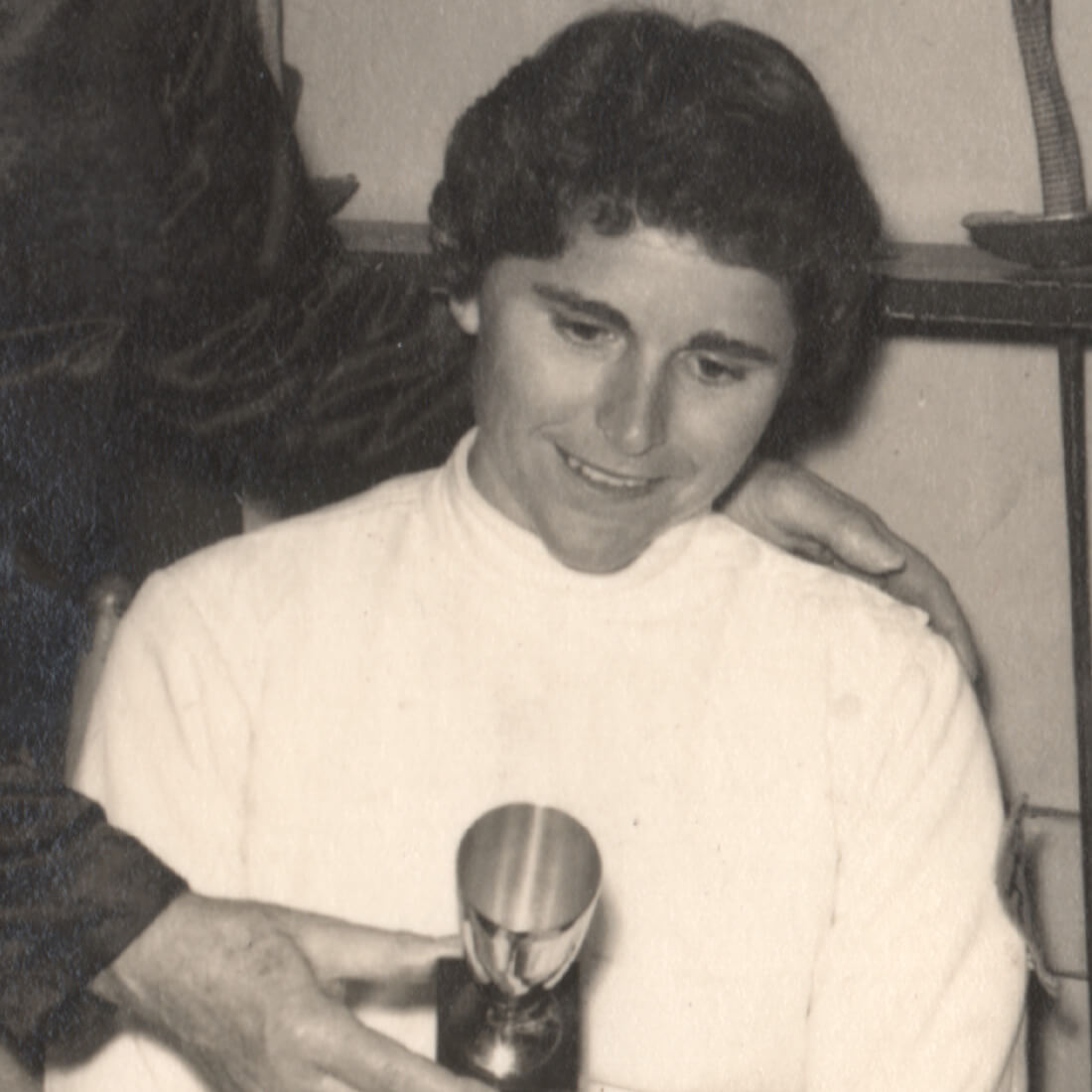 Tommy Angell
Tommy Angell, a Bay Area native, represented the US at the 1964 Olympics and had a long run as a top women's foilist. She was a member of the Pan American teams in 1963 and 1971, and the World Championships teams those same years. While never winning the US National individual title, she was a perennial finalist of over a decade.
In San Francisco, she fenced for Hans Halberstadt before moving to Pannonia, working first with George Piller then Ferenc Marki. In 1966, she led the Pannonia team to a National Team title. Tommy was a multi-sport athlete at UC Berkeley and competed internationally in field hockey and fencing concurrently. She was inducted into the Cal Athletics Hall of Fame in 1980.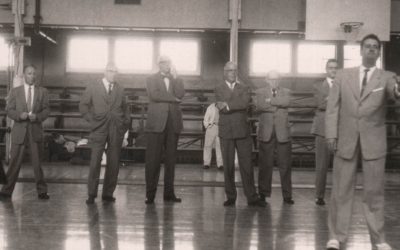 When I struggle with ideas for writing about fencing history for this site, I have a couple of favorite fallback topics.  If you've been reading for awhile, you can probably guess most of them.
read more
SHARE YOUR
STORY
Have something to share or add? Our goal is to capture the stories we know are out there. Plus photos, videos, home movies, posters—you name it. All this material helps preserve the stories of West Coast fencing.
Want to know when we publish a story? Or release a new documentary? Sign up for our email list and we'll keep you posted.
[/db_pb_signup]