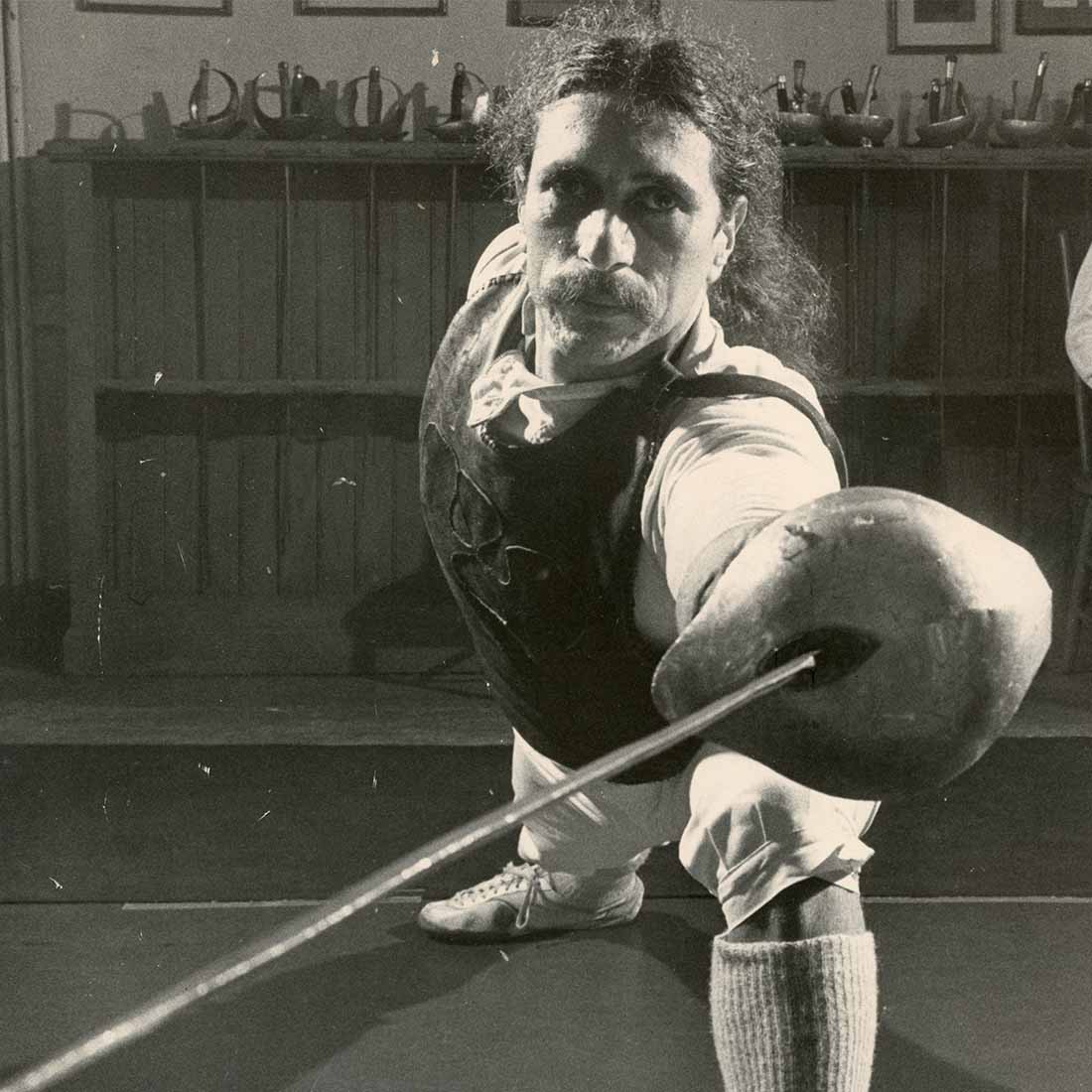 Michael D'Asaro
Brooklyn born Michael D'Asaro began fencing in high school, got a fencing scholarship from NYU and had tremendous success as a collegiate, national and international fencer. An Olympian (1960), US Individual Sabre Champion (1962), 2 time Pan American Games medalist (Epee Silver 1959, Sabre Gold 1963) and World Military Sabre Champion (1963), Michael dropped out of the competitive scene after demands that he cut his hair as a requirement to participate in the 1967 Pan American and 1968 Olympic Games.
Dropping into Haight-Ashbury's hippie scene during the Summer of Love, a chance encounter led him to begin teaching fencing at the Halberstadt Fencers Club in 1967.
READ MORE...
Success came quickly and he built a very strong program at Halberstadt before moving south to the head coach position at San Jose State University.
There, his women's program, in particular, had phenomenal success, with his fencers winning the national collegiate individual title five years in a row. The program produced also produced Junior Champions, Senior National Champions and several Olympic Team members. He left San Jose in 1985, retiring to Ashland, Oregon. In the late 1980's, he moved to Los Angeles and coached at the very successful Westside Fencing Center until his death from a brain tumor in 2000.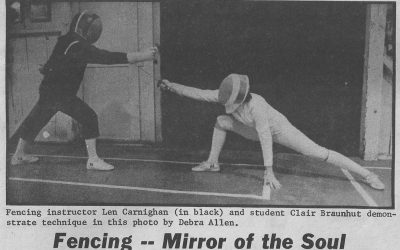 You don't forget your first team, or your first teammates.  The fortuitous circumstances surrounding my introduction to fencing couldn't be more memorable; a time filled with remarkable personalities.
read more
SHARE YOUR
STORY
Have something to share or add? Our goal is to capture the stories we know are out there. Plus photos, videos, home movies, posters—you name it. All this material helps preserve the stories of West Coast fencing.
Want to know when we publish a story? Or release a new documentary? Sign up for our email list and we'll keep you posted.
[/db_pb_signup]