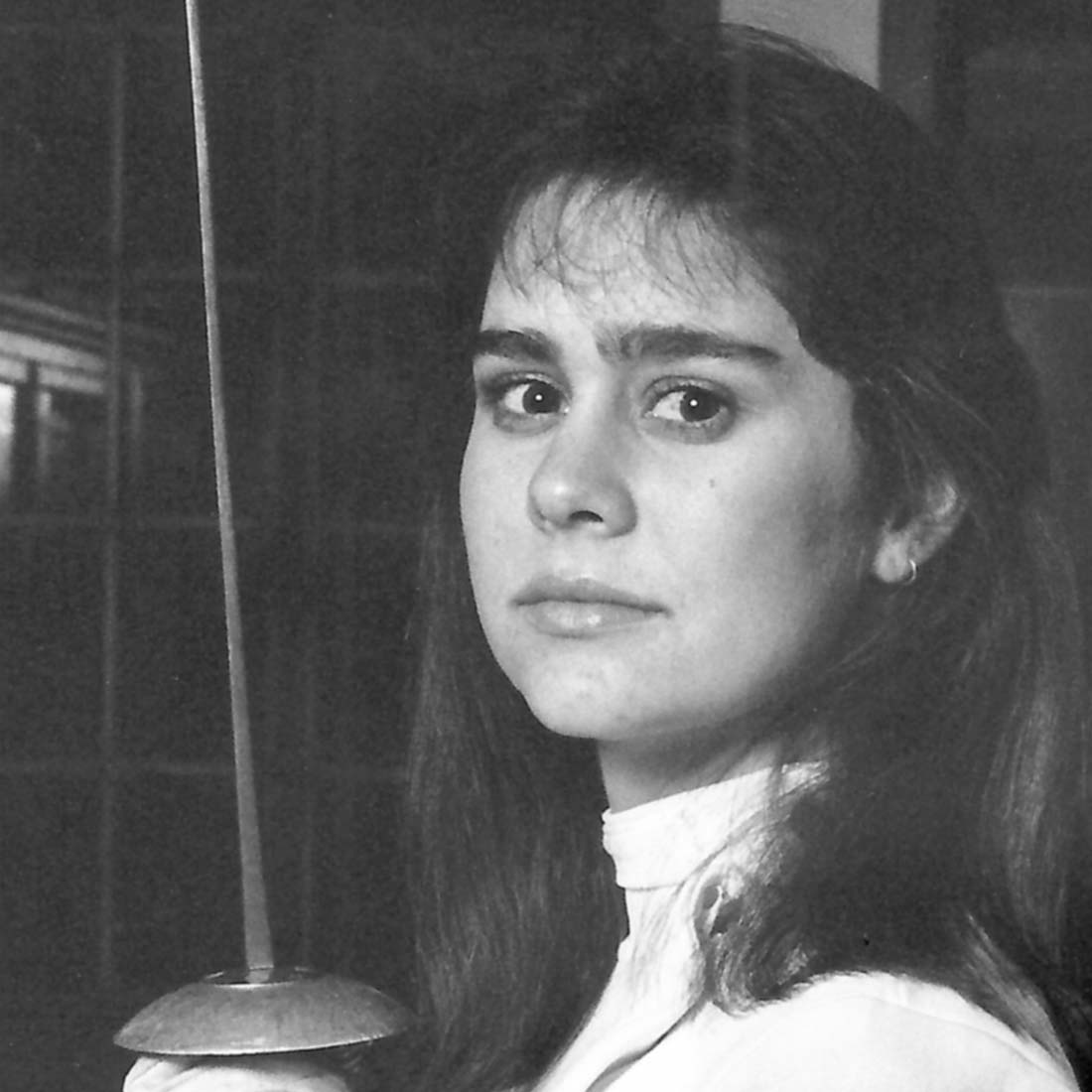 Laurel Clark-Skillman
Laurel Clark began fencing in Junior High, talking her mom into driving to San Jose State so Laurel could train with coach Michael D'Asaro and the fencers in that program.
She attended San Jose for undergraduate studies, teaming with Joy Ellingson for a second place team finish at the 1982 NCAA championship and finishing 6th in the individual event.
She moved to San Francisco to attend SF State for grad school and competed in both foil and epee for Halberstadt Fencers Club. Women's epee began National individual championship competions in 1981 and Laurel was in the top ranks in both foil and epee for several years.
READ MORE...
Coached by Peter Burchard at Halberstadt and Paul Soter, she traveled with Paul to Cuba in 1991 for a World Cup event and took first place. Laurel is the first US woman to win a World Cup fencing event in any weapon.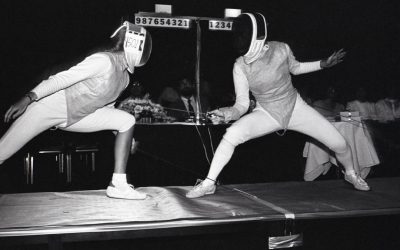 Ever wondered who has the "fencing.com" URL?  Yup, it's the Silicon Valley original, The Fencing Center.  Proximity and foresight; a powerful combination. The past two weeks of "Shelterinplace Con – 2020" have been all about San Jose's The Fencing Center. 
read more
SHARE YOUR
STORY
Have something to share or add? Our goal is to capture the stories we know are out there. Plus photos, videos, home movies, posters—you name it. All this material helps preserve the stories of West Coast fencing.
Want to know when we publish a story? Or release a new documentary? Sign up for our email list and we'll keep you posted.
[/db_pb_signup]