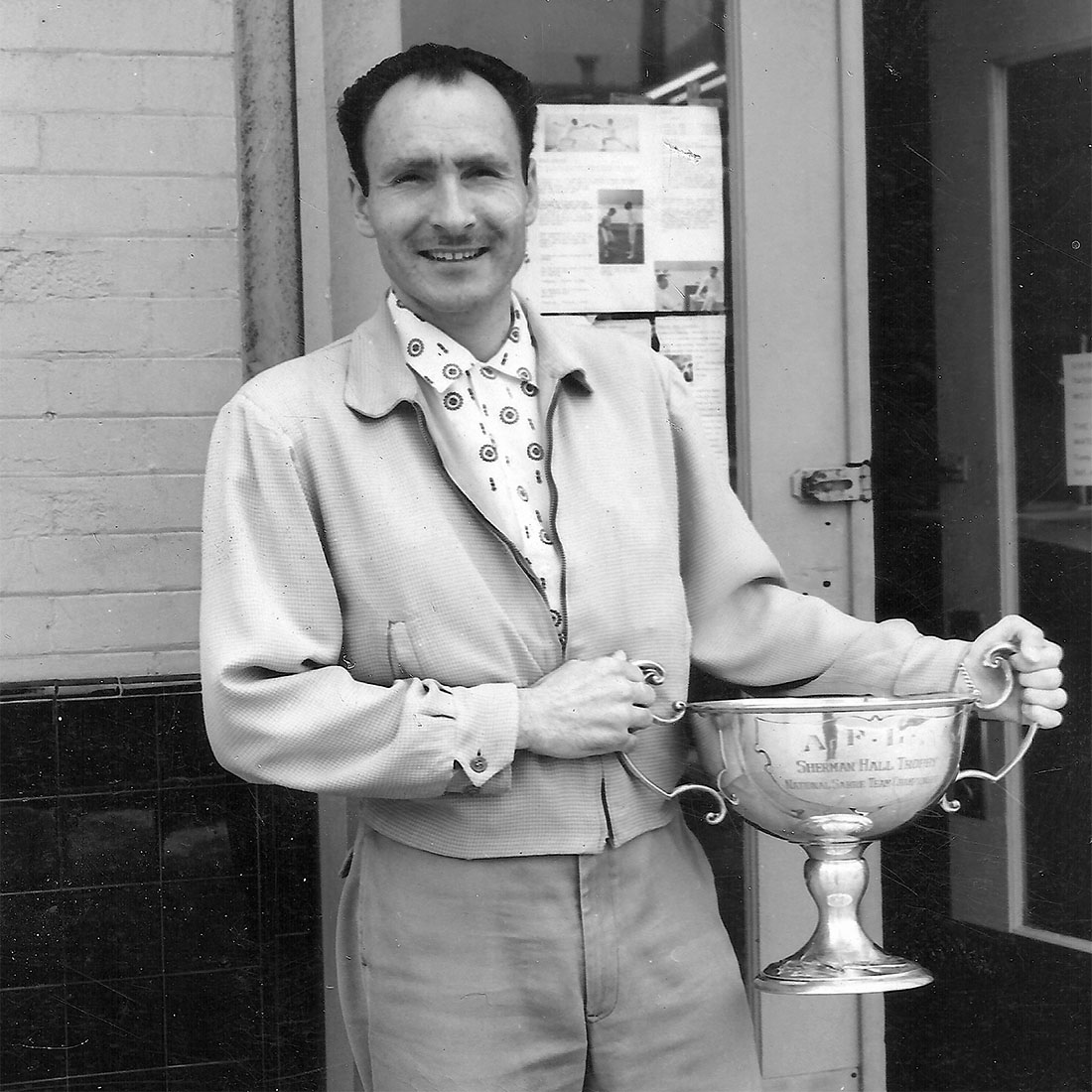 Gerard Biagini
Born and raised in San Francisco, Gerard "Jerry" Biagini began fencing in the mid-1930s at the Unione Sportiva Italiana under the tutelage of Edward Visconti. He was later trained by both Hans Halberstadt and George Piller.
A multi-weapon fencer, he was first alternate for the 1960 Olympic sabre squad and a finalist in Men's foil. He also helped the Pannonia Athletic Club to the National Sabre Team title in 1962, along with teammates Dan Magay, Alex Orban and Jack Baker. Biagini was instrumental in creating and maintaining a San Francisco High School fencing league that continues today.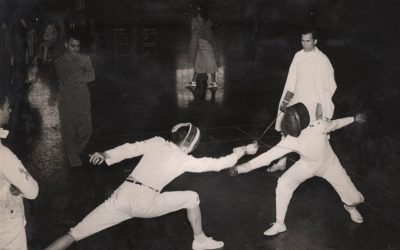 The Latin meaning of that, according to Google Translate, is "Wine of the Spirit".  As a philistine in the ways of Latin, I'll have to accept it.  No clue.  Truly. 
read more
SHARE YOUR
STORY
Have something to share or add? Our goal is to capture the stories we know are out there. Plus photos, videos, home movies, posters—you name it. All this material helps preserve the stories of West Coast fencing.
Want to know when we publish a story? Or release a new documentary? Sign up for our email list and we'll keep you posted.
[/db_pb_signup]