Tournaments & Exhibitions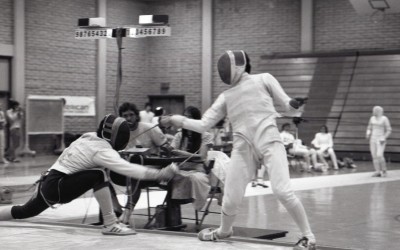 There is a small cadre of people, myself included, who take credit – unrelated and unbeknownst to the actual founders – for setting the stage for the creation of the San Jose Fencing Center. It's an odd tale that culminated in the 1982 Pacific Coast Championships being held at Cabrillo Community College in Aptos, CA.
read more
SHARE YOUR
STORY
Have something to share or add? Our goal is to capture the stories we know are out there. Plus photos, videos, home movies, posters—you name it. All this material helps preserve the stories of West Coast fencing.
Want to know when we publish a story? Or release a new documentary? Sign up for our email list and we'll keep you posted.
[/db_pb_signup]