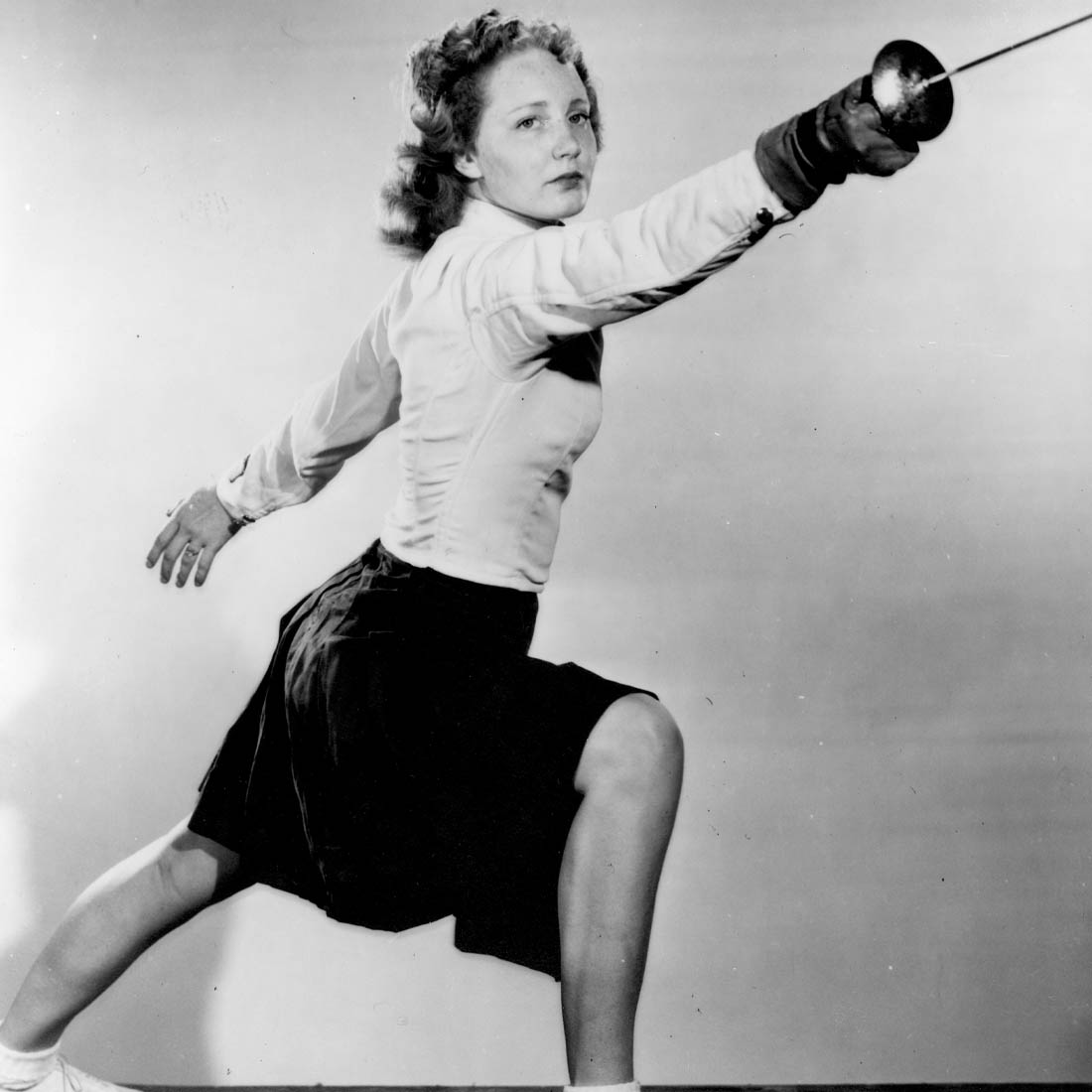 Jan York Romary
Janice Lee York Romary competed at 6 Olympic Games and was 10 times the US National Women's Foil Champion. At both the 1952 and 1956 Olympics, she finished in 4th place. She began her fencing career at a young age under the tutelage of Ralph Faulkner at his Hollywood-based Falcon Studios.
Unusual for the time, Jan changed clubs and masters many times over the course of her long career. At various times she was coached by Faulkner, Aldo Nadi, Joseph Vince and Torao Mori. And that's only the list of who I'm certain of. She tended to return to Faulkner in between other coaches.
READ MORE...
Most of the coaches claimed to have been the secret of her success.
Evidence would suggest she created her own success, regardless of coach. In 1968 at her sixth and final Olympic Games in Mexico City, she became the first woman to carry the US flag in the opening ceremony.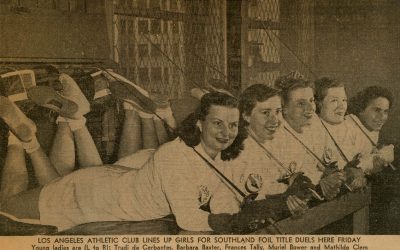 Driving around Southern California may not seem like much of a Holiday, especially when traveling alone, but a recent weekend outmatched all my expectations.  The plan was to make four different stops in hopes of collecting fencing history.
read more
SHARE YOUR
STORY
Have something to share or add? Our goal is to capture the stories we know are out there. Plus photos, videos, home movies, posters—you name it. All this material helps preserve the stories of West Coast fencing.
Want to know when we publish a story? Or release a new documentary? Sign up for our email list and we'll keep you posted.
[/db_pb_signup]