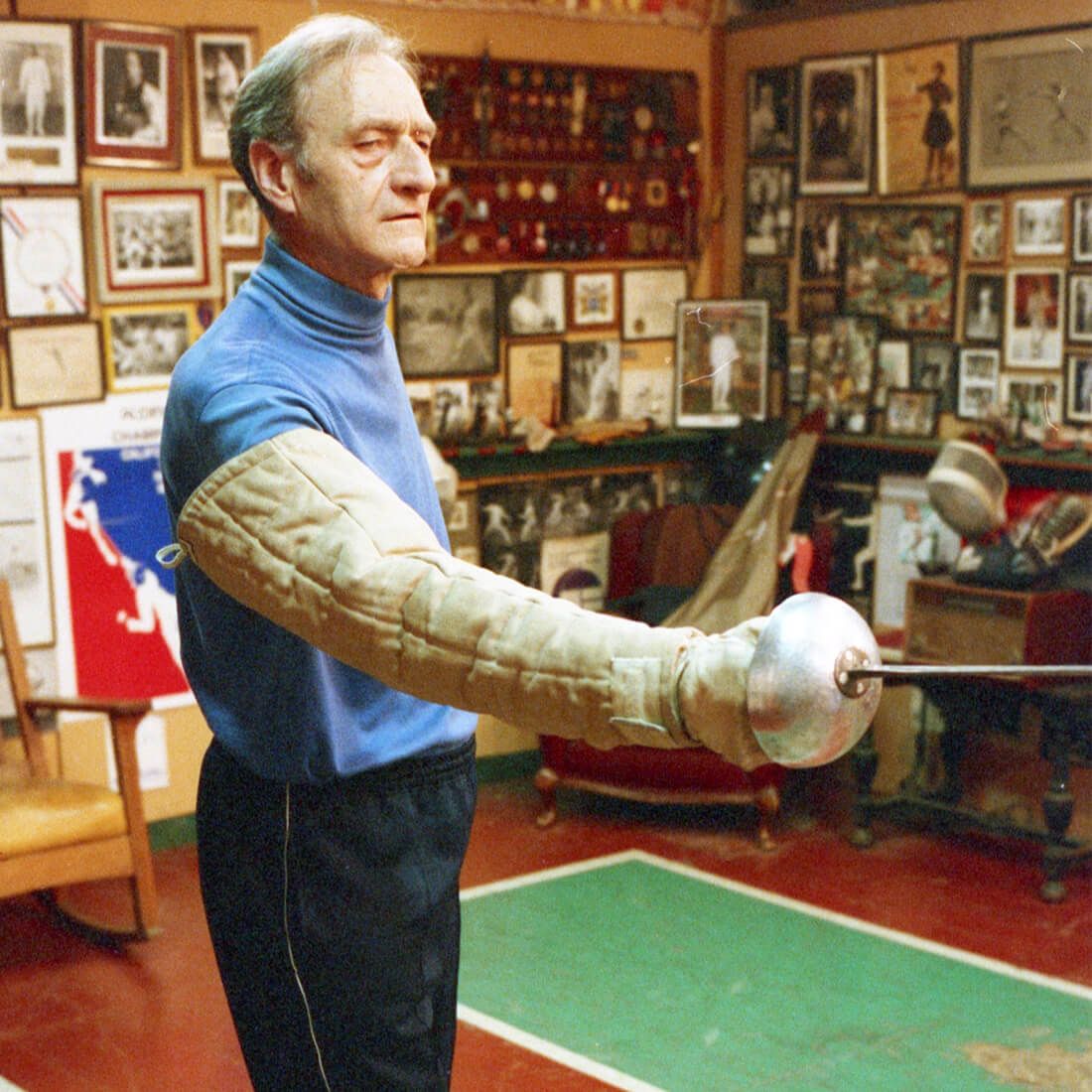 Arthur Lane
Arthur Lane learned and taught fencing in the San Francisco, area and was an avid researcher of the local history of the sport. He began his fencing with Hans Halberstadt after a stint in the Army. He fenced locally and had some success but seemed more interested in learning to teach the sport over competitive achievements.
A series of letters and responses from the mid-1950s proved highly useful to this Archive, as he worked to trace the history of the fencing masters who had taught in the area, finding names and dates for instructors dating to the 1850s. He opened the Berkeley Fencers on University Avenue, which ran for many years and also taught sporadically at UC Berkeley.
READ MORE...
Sporadically due to lack of commitment to fencing on the part of the university. He continued to teach into his later years and spent a great deal of time at Pacific Fencers in Alameda, CA, teaching alongside owner/Maestro Harold Hayes.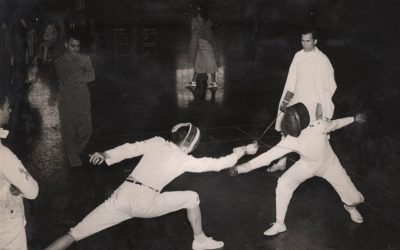 The Latin meaning of that, according to Google Translate, is "Wine of the Spirit".  As a philistine in the ways of Latin, I'll have to accept it.  No clue.  Truly. 
read more
SHARE YOUR
STORY
Have something to share or add? Our goal is to capture the stories we know are out there. Plus photos, videos, home movies, posters—you name it. All this material helps preserve the stories of West Coast fencing.
Want to know when we publish a story? Or release a new documentary? Sign up for our email list and we'll keep you posted.
[/db_pb_signup]