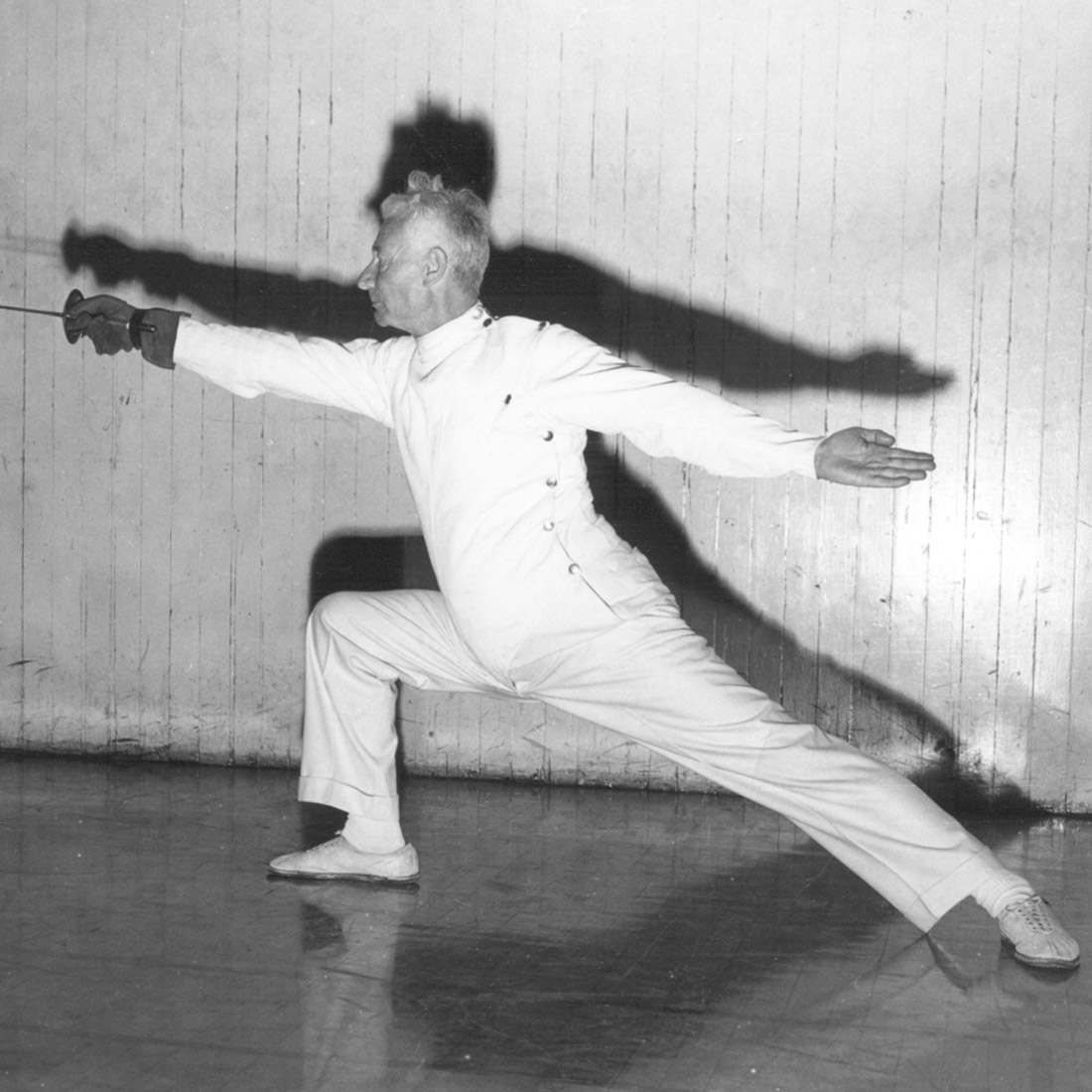 Anthony Greco
Anthony Greco was born in Messina, Sicily and began learning the sport at the age of seven from his Maestro father. In 1924, he graduated from the National Fencing Academy in Naples, Italy.  He continued his studies at the University of Bologna where he received a Doctorate in Physical Education.  He was also the fencing instructor at the University, taught in private and public schools in Bologna, then operated his own club in Milan. In 1930 he moved to the United States, teaching first at the Italian Fencing Club of New York prior to opening the Greco Fencing Academy. He also became the coach at Long Island University in Brooklyn. Greco moved west in 1946, citing health concerns. He also founded a fencing supply company. Around 1950 he returned to Italy for an extended stay.  Upon his return, he moved swords, masks and shop to Tucson, Arizona and by Fall of 1951 was the coach at the University of Arizona. He retired in the early 1960s and moved to Florida, passing away in 1975 at the age of 82.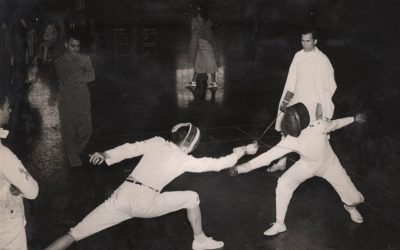 The Latin meaning of that, according to Google Translate, is "Wine of the Spirit".  As a philistine in the ways of Latin, I'll have to accept it.  No clue.  Truly. 
read more
SHARE YOUR
STORY
Have something to share or add? Our goal is to capture the stories we know are out there. Plus photos, videos, home movies, posters—you name it. All this material helps preserve the stories of West Coast fencing.
Want to know when we publish a story? Or release a new documentary? Sign up for our email list and we'll keep you posted.
[/db_pb_signup]