Masters & Coaches K - O
The people who made us sweat
No Results Found
The page you requested could not be found. Try refining your search, or use the navigation above to locate the post.
Harold Hayes of The Pacific Fencing Club on Alameda Island, Oakland, CA has been a generous contributor of cool things for the Archive.  Among other things, he transferred possession of two long boxes of material he received from Mary "Demi" Huddleson, past editor of...
read more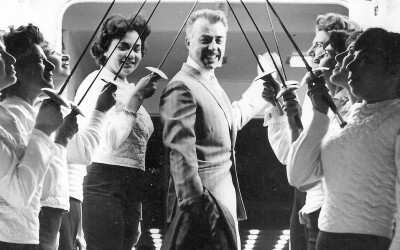 There was one group of photos, classes, individual fencer, etc., that I couldn't place or identify after collecting them as part of the Selberg estate, so I sent some to John for help.
read more