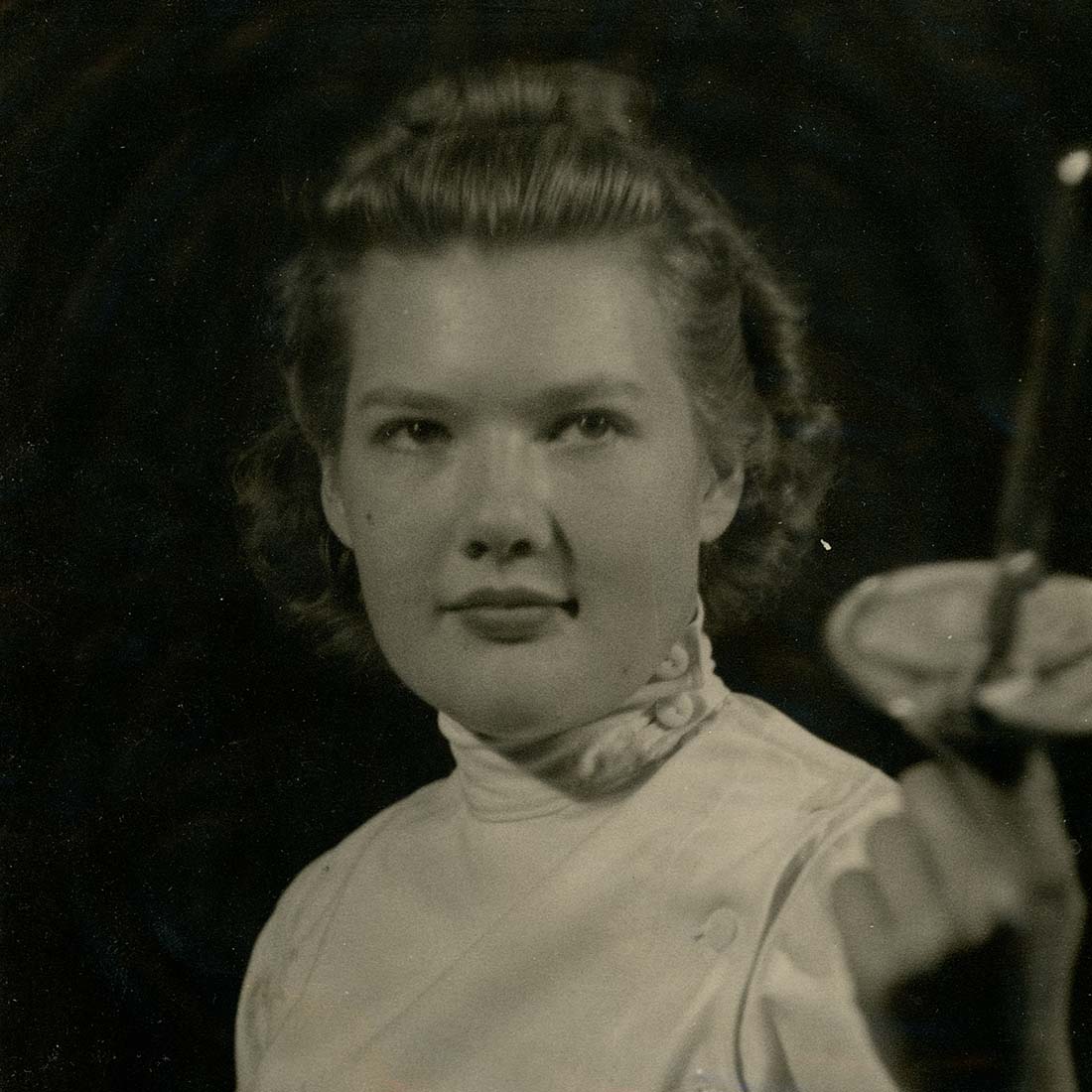 Muriel Bower
Muriel Bower began fencing as a young girl around 1933 at the Los Angeles Athletic Club under the tutelage of Henri Uyttenhove.
An auto accident ended her competitive career just prior to the 1952 Olympics. She had been in contention for the 3rd slot, behind only Jan Romary and Maxine Mitchell. A few years later, Uyttenhove's successor at the LAAC, Jean Heremans enlisted her aid in teaching some classes for him. 
READ MORE...
From that beginning, Muriel went on to become a full time instructor and taught fencing for 20 years at San Fernando Valley State College, later renamed Cal State Northridge, retiring in 1981. She was the first woman to earn the Fencing Master title on the West Coast.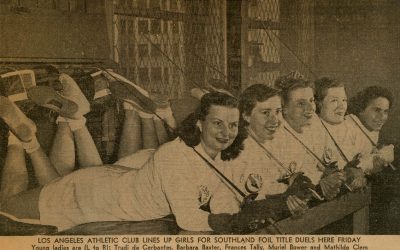 Driving around Southern California may not seem like much of a Holiday, especially when traveling alone, but a recent weekend outmatched all my expectations.  The plan was to make four different stops in hopes of collecting fencing history.
read more
SHARE YOUR
STORY
Have something to share or add? Our goal is to capture the stories we know are out there. Plus photos, videos, home movies, posters—you name it. All this material helps preserve the stories of West Coast fencing.
Want to know when we publish a story? Or release a new documentary? Sign up for our email list and we'll keep you posted.
[/db_pb_signup]