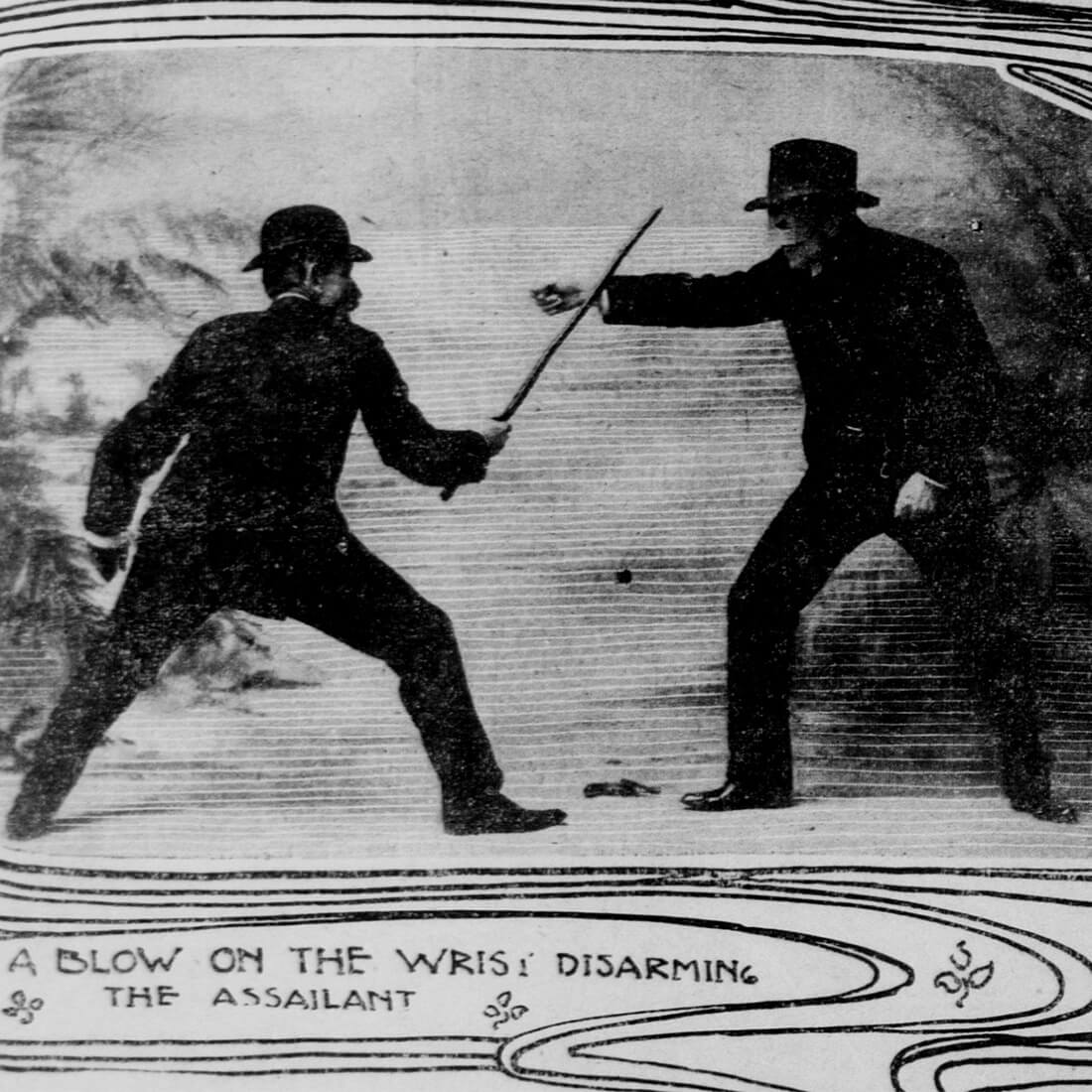 Louis Tronchet
French-trained fencing master Louis Tronchet was hired to teach at San Francisco's Olympic Club in 1888 after a successful and highly publicized match in New York City. Tronchet brought classic French technique to San Francisco and worked tirelessly to popularize the sport in the community by providing tournaments and exhibitions of a wide variety. He fought on stage with foils, broadswords, sabres and quarterstaff, to name but a few the weapons of which he was master.
He was very nearly roped into an actual duel with Generoso Pavese, an Italian master famous as the instructor of Teddy Roosevelt. Pavese, unhappy with the officiating during a San Francisco match with Tronchet, issued a public challenge to duel, which Tronchet ignored.
READ MORE...
Another event was a massive recreation of a Roman gladiatorial games that involved dozens of fencers and other local fencing instructors, wherein they presented a hugely popular show giving displays of various Roman-era fighting weapons and styles.
After suffering serious mental health issues and confinement to a sanitarium for a period of time, he seems to have died around the year 1903 after an accident with electricity while crossing a trolley rail in Sausalito, CA.
I like statistics. Not the kind you learn about in school really. More the kind that come about when you ask yourself questions like, "When will I get THAT done?" and "How many Aldo Nadi stories did I write last year?"
read more
SHARE YOUR
STORY
Have something to share or add? Our goal is to capture the stories we know are out there. Plus photos, videos, home movies, posters—you name it. All this material helps preserve the stories of West Coast fencing.
Want to know when we publish a story? Or release a new documentary? Sign up for our email list and we'll keep you posted.
[/db_pb_signup]