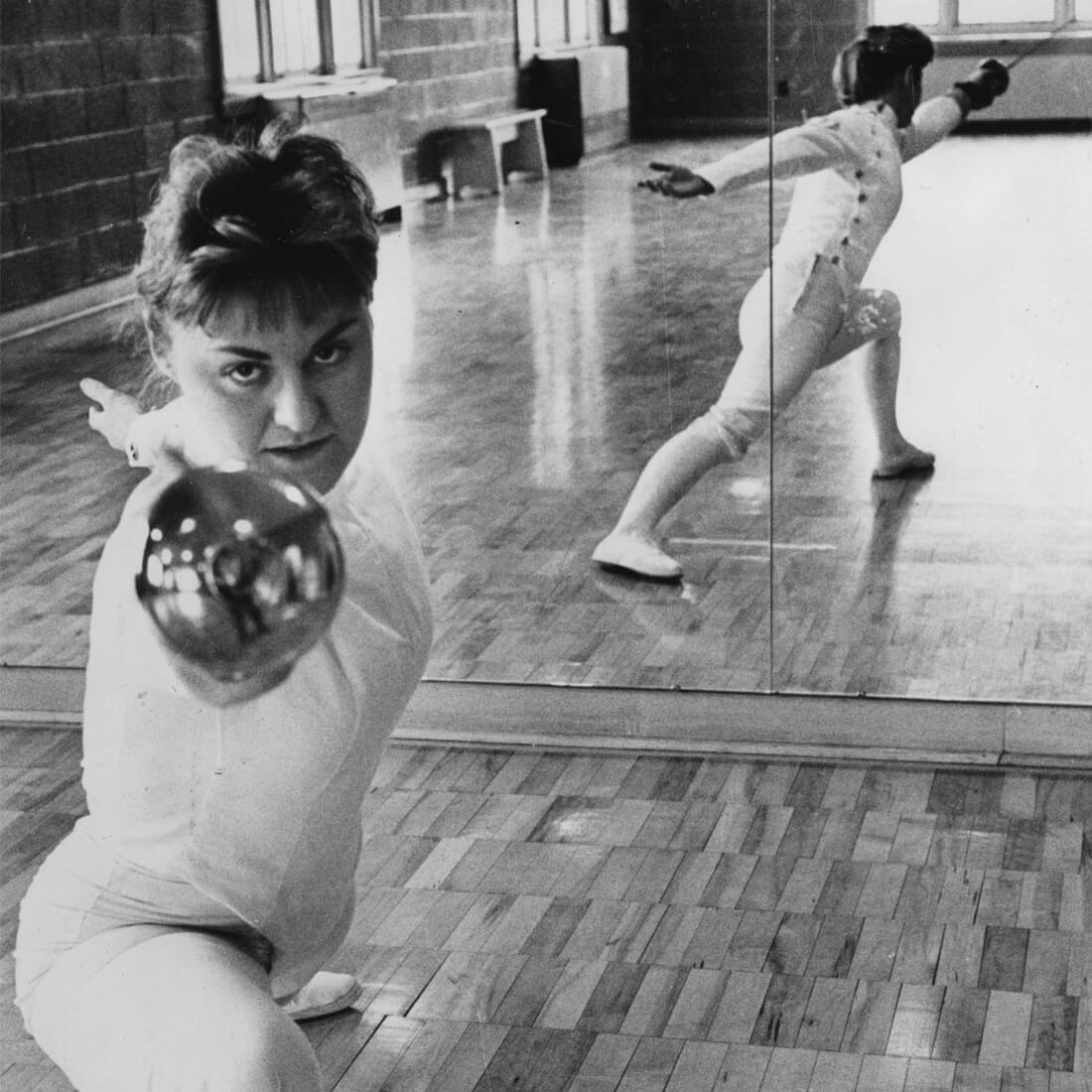 Julie Moore-Selberg
Julie was the second wife of Charles Selberg. They met in Fargo, ND, where Charlie had opened his first fencing salle. Julie was a National finalist in 1964 and was part of the Olympic Trials that took place at the 1964 World's Fair in New York.
Julie kept voluminous scrapbooks of pets, mostly dogs and cats, that she and Charlie kept at their property near Ashland, Oregon after Charlie retired from UCSC. Fortunately, she also kept some fencing scrapbooks that document both the 1963 and 1964 US Nationals.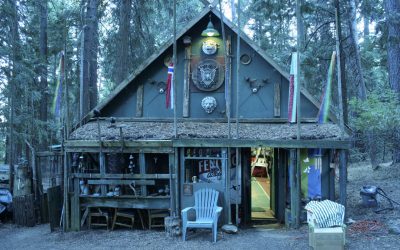 In the woods of Southern Oregon off a dirt road and across a valley from the winding I-5 was a fencing salle d'armes built by Charlie Selberg in an old barn.  It was stuffed to the rafters with fencing memorabilia dating back decades.
read more
SHARE YOUR
STORY
Have something to share or add? Our goal is to capture the stories we know are out there. Plus photos, videos, home movies, posters—you name it. All this material helps preserve the stories of West Coast fencing.
Want to know when we publish a story? Or release a new documentary? Sign up for our email list and we'll keep you posted.
[/db_pb_signup]