Hans Halberstadt – A Selection of Images 
Collected for the induction of Hans Halberstadt into the US Fencing's Hall of Fame, this book is full of images that trace Hans' life from his earliest days in Germany to his later years in San Francisco.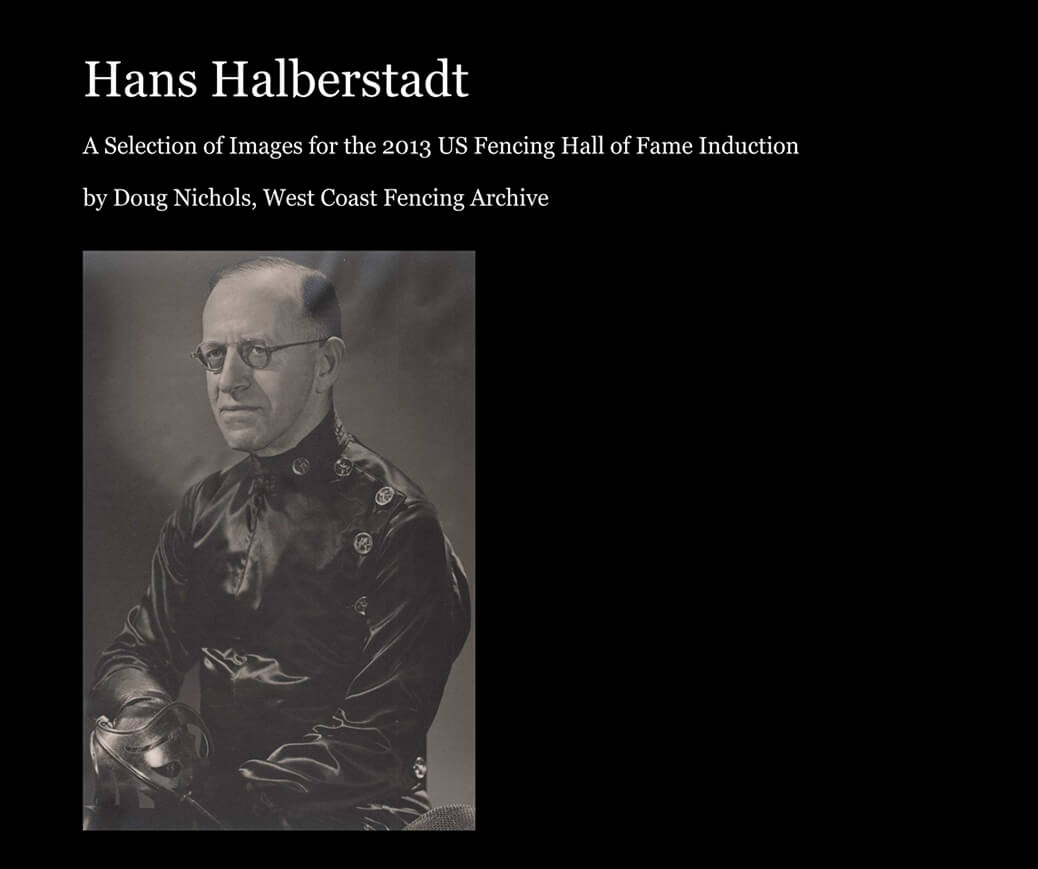 Want to know when we publish a story? Or release a new documentary? Sign up for our email list and we'll keep you posted.
[/db_pb_signup]