Greg Massialas
A two-time US National Champion and three-time Olympic team member in foil, Greg trained for several years at San Jose State under Michael D'Asaro. After his competitive career, he was a sought after International fencing official and also began coaching foil.
He founded the M-Team in San Francisco and has produced spectacular results with his foil program, including former world #1 ranked Gerek Meinhardt – the first US foilist to achieve that ranking, and Olympic Silver Medalist Alex Massialas, his son, who also held the world #1 ranking. Greg's progam continues to develop both men and women foilists who are achieving top results in Cadet, Junior and Senior World rankings.
READ MORE...
Greg has also been named the US National Foil Coach and travels tirelessly in support of our US competitors.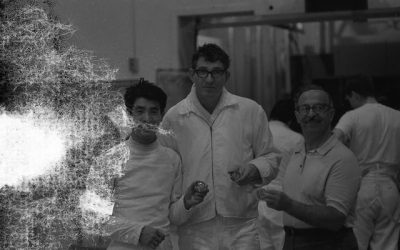 Fear. It's a motivator for me. Not the average, everyday kind of fear, nor an amorphous fear of zombies or clowns. Rather, the fear of loss. A very specific kind of loss.
read more
SHARE YOUR
STORY
Have something to share or add? Our goal is to capture the stories we know are out there. Plus photos, videos, home movies, posters—you name it. All this material helps preserve the stories of West Coast fencing.
Want to know when we publish a story? Or release a new documentary? Sign up for our email list and we'll keep you posted.
[/db_pb_signup]