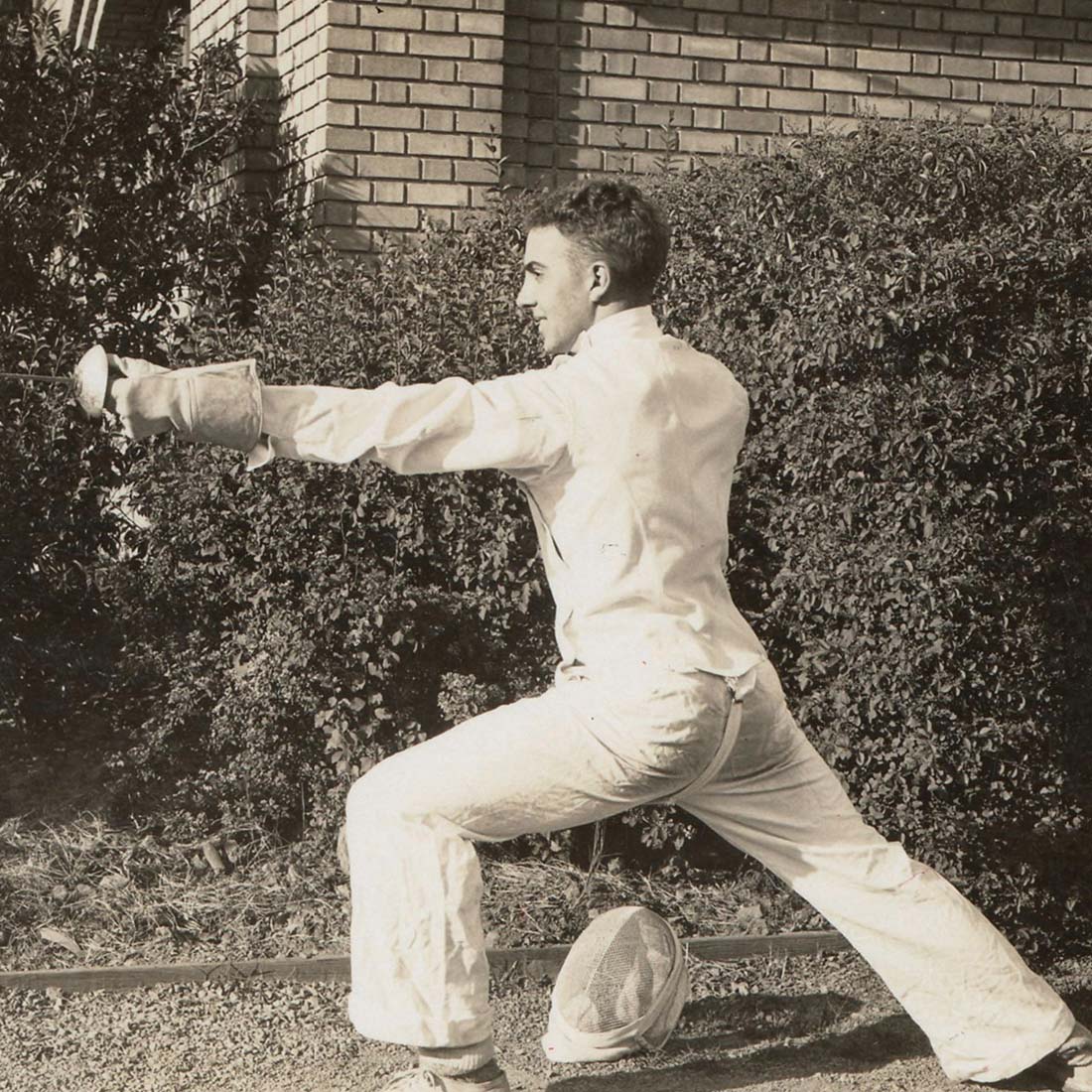 Al Snyder
Al Snyder began fencing as a freshman at Stanford University in 1931. He had lost his right arm in an accident at the age of 5 from a shotgun blast during celebrations for the end of the First World War.
At Stanford, he excelled in fencing, making the varsity team as a junior and captained the squad during his senior year. He remained on The Farm during grad school and continued to fence, beginning a period of domination on the local scene. He excelled in foil and after Stanford was recruited to compete for San Francisco's Olympic Club.
From 1936 to 1942, he won the Pacific Coast Championships in Foil four times and finished second to Ed Carfagno the other three times.
READ MORE...
By 1943, he was living and competing in New York City, first for Santelli and then for Fencers Club. He won the US National Individual tite in foil in 1944 and finished second in both 1943 and 1945. Also in 1945, he won the Metropolitan Championship. He returned to the West Coast for one last Pacific Coast Championship in 1949 and once again finished in the top spot. Had it not been for the cancellation of the Olympic Games due to World War Two, he would certainly have been the first one-armed Olympic athlete in 1944. He resided in Texas for many years and was regularly to be found at foil tournaments until late in his life.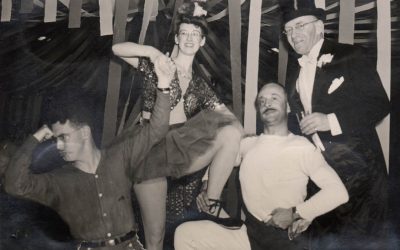 A number of people over the years have done impersonations of the inimitable Hans Halberstadt and they range wide in both style and substance.  Charlie Selberg knew Hans well and would often quote him during fencing lectures or footwork drills. 
read more
SHARE YOUR
STORY
Have something to share or add? Our goal is to capture the stories we know are out there. Plus photos, videos, home movies, posters—you name it. All this material helps preserve the stories of West Coast fencing.
Want to know when we publish a story? Or release a new documentary? Sign up for our email list and we'll keep you posted.
[/db_pb_signup]